THE rain didn't dampen the spirits as a fabulous fireworks display brough the curtain down on Derry's 2021 Halloween celebrations.
There may not have been the usual carnival parade but people still in their tens of thousands to visit the city and the district.
Hallowween 2020 had to be cancelled because of the Coronavirus pandemic so this year the council tried to bring as much normality back for the 2021 celebrations even with COVID-19 restrictions still in place under health regulations.
Over the course of the three days from Friday, October 29 to Halloween night, October 31, over 100,000 people are estimated 100,000 people came out to enjoy the street celebrations and the costumes of the performers.
The three-day festival was the biggest event on the island of Ireland since the Covid-19 pandemic began.
And this year's theme centred around five different 'worlds', each representing a different spirit of the ancient Irish tradition of Samhain.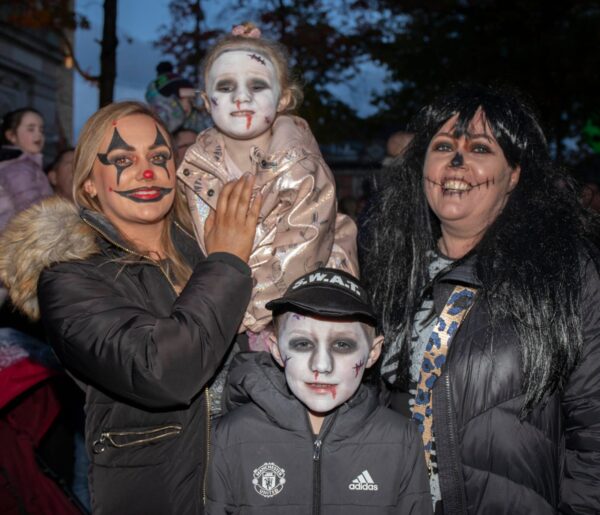 Three of the worlds were in Derry city, with one at Swann Park in Buncrana, Co Donegal and another in Strabane.
With the spooky celebrations cancelled last year due to lockdown, and the return of nightclubs and dancing also coming into full force from Sunday night, the buzz around the walled city has been undeniable.
Public transport provider Translink ran extra late night services for people travelling to and from Derry city on Sunday night, with more shuttle buses in operation between 5pm and 10pm across the entire weekend.
Many have travelled from all around the world, while some from Northern Ireland were visiting the city for the first time just because of its fame for this time of year.
Usually entitled 'Awakening the Walls', this year Derry City and Strabane District Council changed the festival's name to 'Awakening the Walled City' as the walls' narrow paths, which are normally packed, had been closed for Coronavirus precautions.
That didn't hold back ghouls and ghosts though, because as the walled city reopens to visitors from all over, it had also reopened the pathways of the Halloween travellers from its past, with 'ancient spirits' flooding the streets from 5pm onwards.
St Columb's Park had been transformed into the lair of the Phantom Queen Morrigan, an ancient master of war who was rejected at the hands of Irish folklore legend Cú Chulainn.
Meanwhile, across Guildhall Square and the Diamond, the first earl of Ulster, Walter de Burgh and his ancestors, were turning the confines into their very own 'City of Bones'.
This year also marked the 35th anniversary of the city's Halloween festivities, which began in 1986 when the council introduced a small live music stage in Guildhall Square.
Since then, the festival has expanded dramatically, with over 120,000 visitors enjoying the four-day event in 2019 pre-Covid.
The council is now hoping that in 2022 the Halloween festivities can get back to normal and be even bigger than in 2019.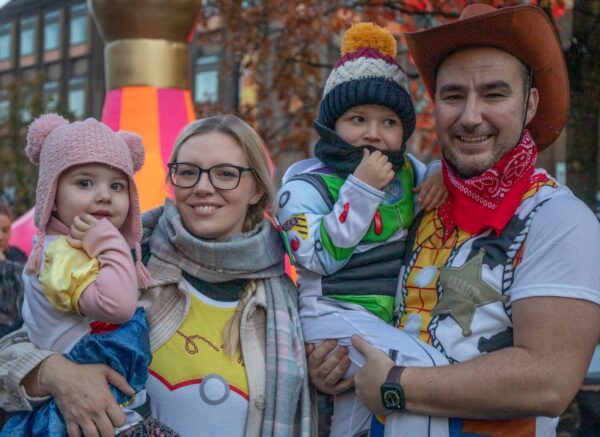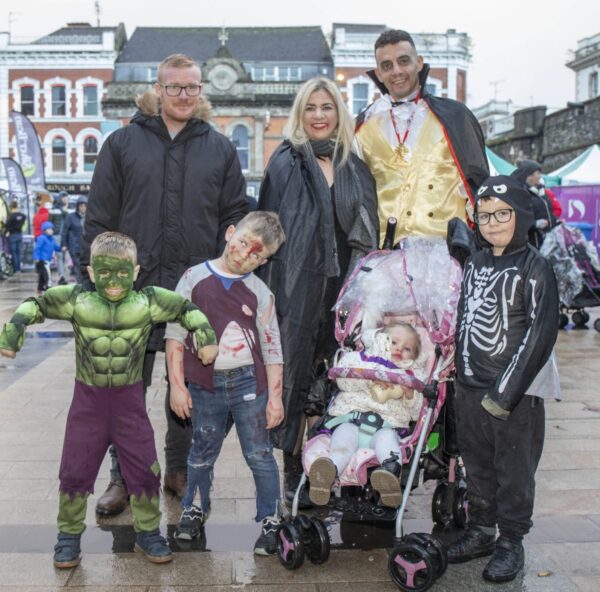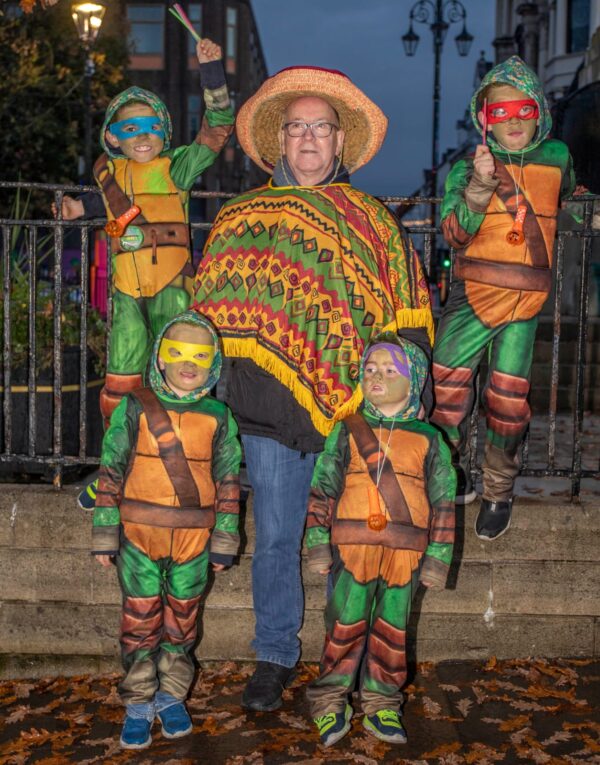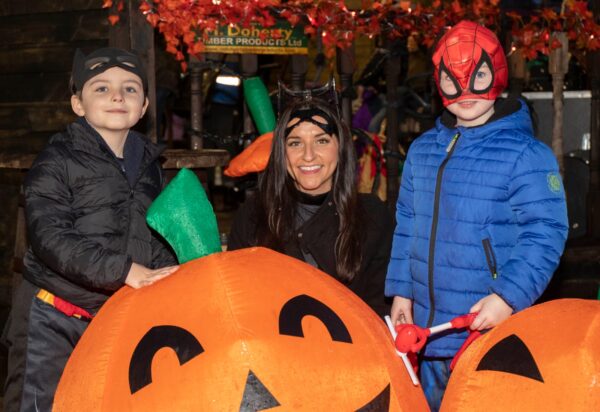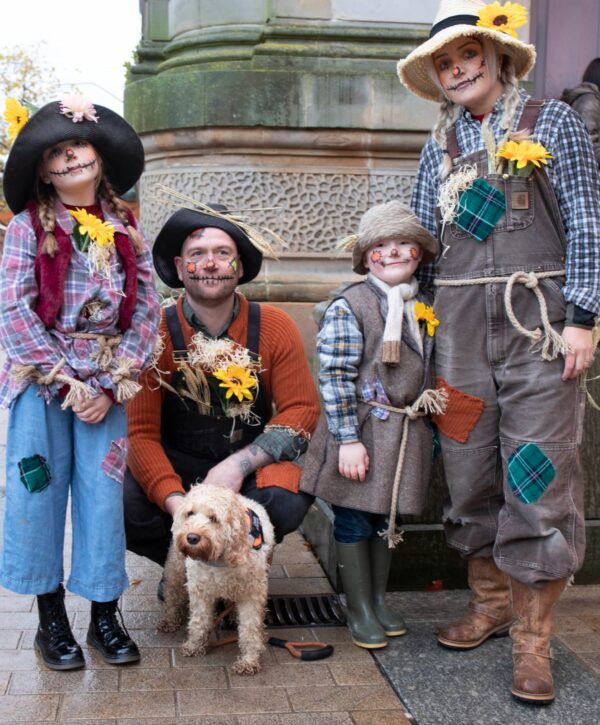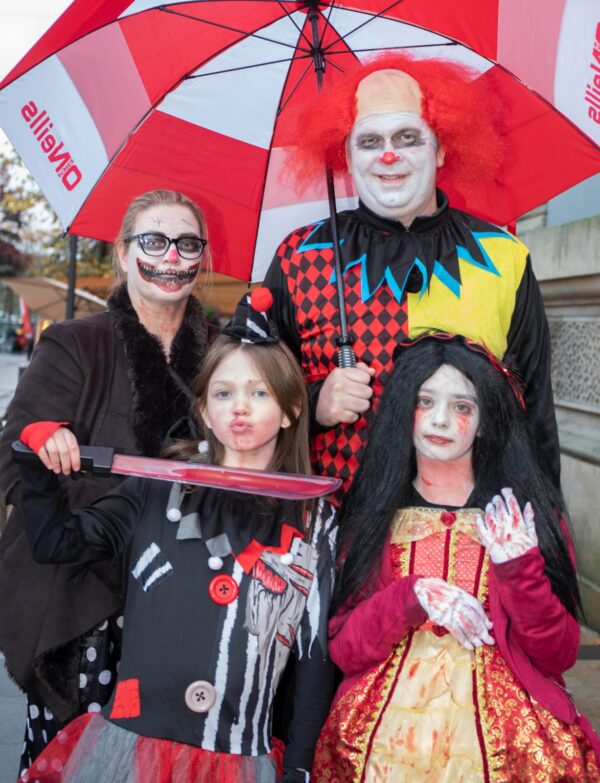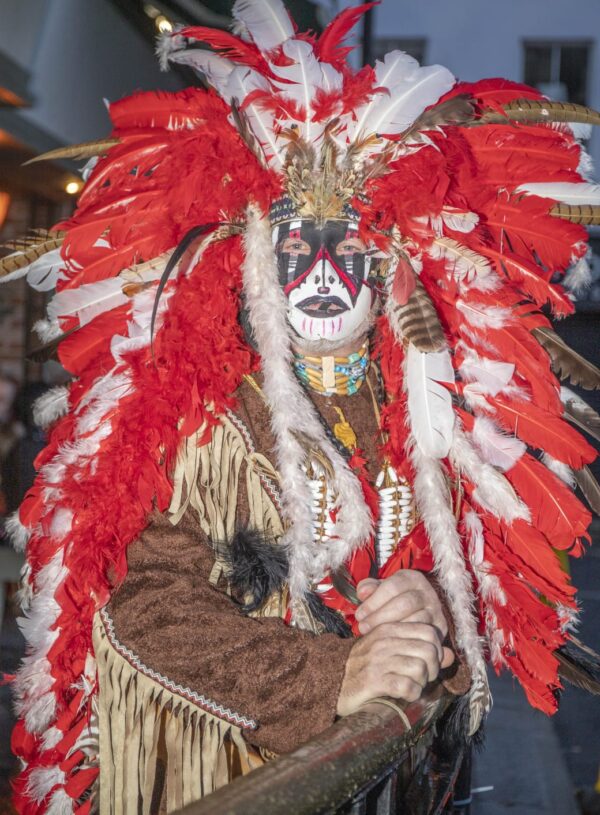 Tags: