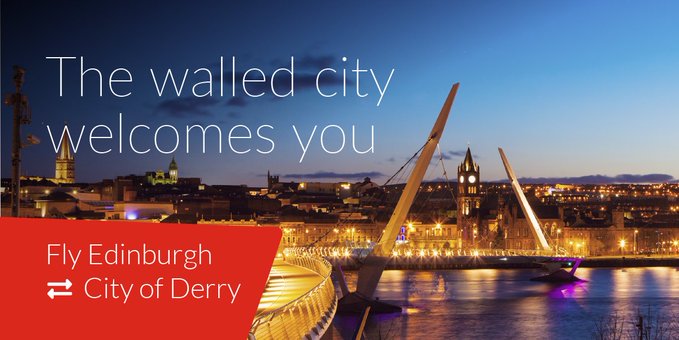 SCOTTISH airline Loganair is to begin a new service between Derry and Edinburgh next summer.
The direct service will operate three times a week from May 17, 2022, increasing to more flights during the peak summer months, said Loganair.
It will initially operate to and from City of Derry Airport and Edinburgh Airport on Tuesdays, Fridays and Sundays.
Derry Airport boss Steve Fraser said he was delighted about the new route.
"Improving connectivity is key to strengthening our frequency to key business routes in support of the north-west's regional development plans," he said.
"We are experiencing a high demand for leisure, visiting friends and family and as tourism is growing element of our economy we see this as a great opportunity to connect both cities and regions."
Kay Ryan, Loganair's chief commercial officer, said: "Keeping people connected is a key driver for us and launching this route further strengthens our network across the UK."
Tags: