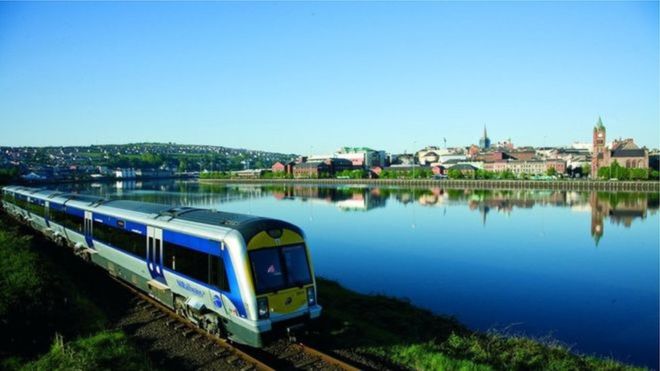 TRANSPORT Ministers on both sides of the border are working on options to build a rail link between Letterkenny and Derry.
Minister Eamon Ryan has said that an all-island strategic rail review is investigating the major project.
The Minister for Transport said the work is an example of ongoing cross-border co-operation.
The Irish government is in talks with Infrastructure Minister Nicola Mallon over the project.
"I have been working directly with Nicola Mallon on an all-island strategic rail review, investigating how we might run a rail line to Letterkenny from Derry, for example," he said.
The Strategic Rail Review was launched in April 2021 to consider how the rail network on the island of Ireland can improve sustainable connectivity between the major cities, enhance regional accessibility and support balanced regional development.
Other routes being explored are an extension of the Letterkenny-Derry service through Donegal to Sligo, to connect with the proposed Western Rail Corridor, and a potential new direct link from the north west to Dublin via Strabane and Tyrone.
The review is being delivered by external consultants and overseen by the Department of Transport in co-operation with the Department for Infrastructure, supported by key stakeholders including the Commission for Rail Regulation, the National Transport Authority, Iarnród Éireann and Translink.
Tags: