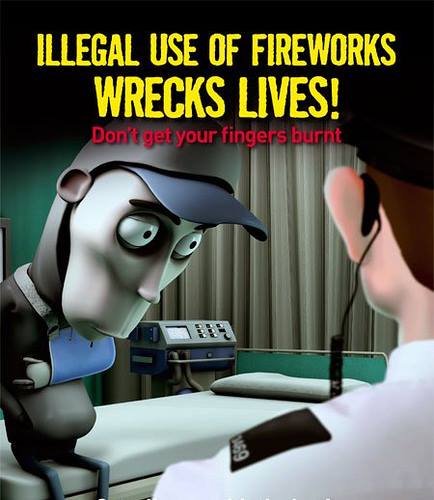 POLICE in Derry are asking the public to be safety conscious when using fireworks this Halloween.
Fireworks in the wrong hands can cause serious injury.
Police Derry City and Strabane say on its Facebook page: "If you are planning a firework display, put safety first.
"Remember: It is illegal to possess, purchase, sell, handle or use fireworks except under licence. Only adults should light or handle fireworks.
"Never ever go back to a firework once lit – even if it does not go off.
When watching fireworks, stand well back.
"It is an offence to throw fireworks in the street or other public places.
"Always supervise children around fireworks.
"Never give sparklers to children under the age of five.
"Light sparklers one at a time and always wear gloves.
"Keep a bucket of water close by and put sparklers in it when they go out.
"You can be fined for breaking the law in relation to fireworks.
"Follow the firework code at: http://ow.ly/DyMr50GsVzu
Tags: