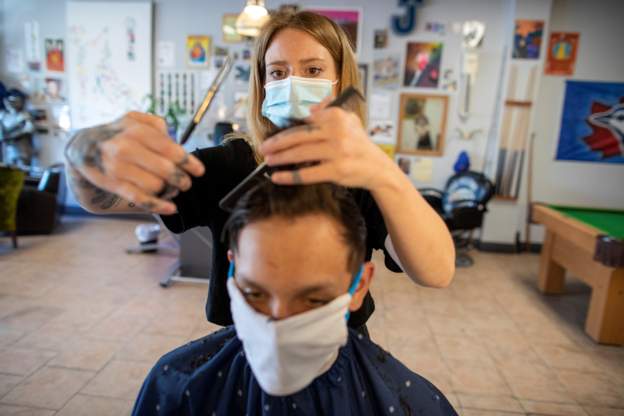 THE wearing of face coverings in crowded indoor spaces will remain a legal requirement in the North of Ireland throughout autumn and winter.
It is part of the Executive's winter Covid contingency plans, outlined on Tuesday.
First Minister Paul Givan said there would also be a "focus on flexible and hybrid working" in workplaces.
He also set out a range of options if Covid cases rise sharply or hospital pressures become "unsustainable".
Mr Givan said those potential measures included deploying Covid vaccine passports in "higher risk settings", if considered appropriate.
Stormont's Department of Health is currently working on the system, but its use would need to be signed off by the executive.
It would also include a strengthening for self-isolation for close contacts of those who contract the virus, and a "re-imposition" in law of social distancing in certain settings.
They said there was a need to keep as many sectors open "to the fullest possible extent".
Tags: