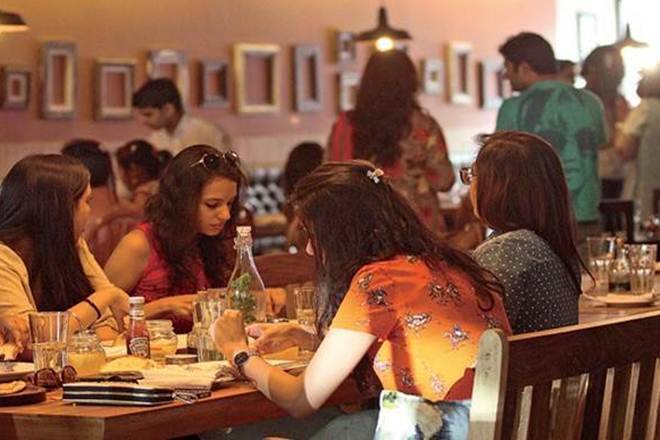 MORE relaxations to the North of Ireland's Covid-19 restrictions have come into effect today, Thursday, October 14.
The decision by the Stormont Executive last week allows up to 30 people from an unlimited number of households to meet indoors at a private home.
Audiences at indoor venues will also no longer have to stay seated during performances.
Nightclubs are due to reopen on October 31, with the end of indoor social distancing rules for hospitality.
From then, the need to be socially distanced will also move to guidance, with people asked to minimise face-to-face contact.
First Minister Paul Givan said it has taken a "determined and combined effort across society to get us here".
He said it was right to "take heart" from the relaxation of some restrictions, but said people should continue to observe remaining rules.
Deputy First Minister Michelle O'Neill warned that Covid-19 still posed a threat to "lives, livelihoods and our health service".
"We have a collective responsibility to keep making the kind of choices that will keep our community as safe as possible," she said.
On Wednesday, the Departmen of health reported one further death and 1,471 new cases in the North in the previous 24 hours.
Under existing rules, social distancing of at least 1m (3ft) remains a legal requirement in pubs, bars and restaurants in Northern Ireland.
But the new rules will allow people to move around hospitality venues and eat and drink while standing.
Large house parties and raves remain banned, and face masks remain mandatory in some settings, including shops and public transport – unless a person is exempt.
The changes have been welcomed by the arts and hospitality industries, with businesses arguing that social distancing was damaging trade.
Hospitality had faced some of the toughest restrictions during the pandemic, but in recent months those rules have been cut back.
In September, the Executive agreed to end social distancing restrictions for shops, theatres and a number of other indoor settings.
Nightclubs have been closed in the North of Ireland since March 2021, but have already re-opened in Great Britain.
The executive has "strongly recommended" that venues and event organisers require attendees to prove they have been fully vaccinated, a positive Covid-19 test within the last 180 days, or a negative PCR test taken within 48 hours of entry, however this is not legally enforceable.
In the Republic, physical distancing rules are due to end by 22 October, under the government's plan to lift almost all remaining restrictions.
Tags: