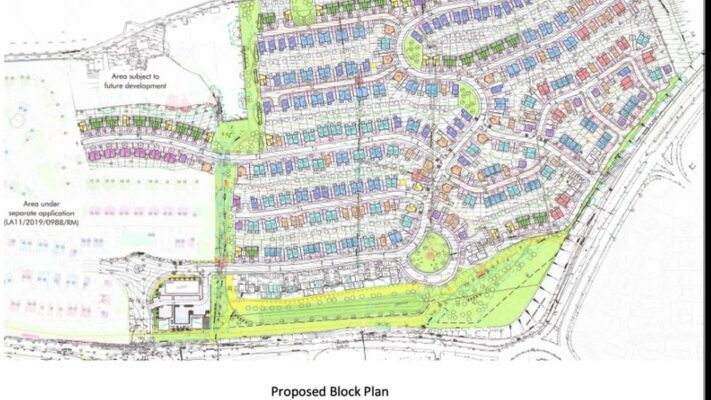 PLANS to build almost 500 new homes in Derry's Waterside have been approved by councillors in the city.
Outline planning permission was granted for a 444 home development at land east of Clooney Road overlooking Caw roundabout, at Derry City and Strabane District Council meeting on Wednesday.
The Reserved Matters application involved the proposed development of 444 dwellings comprising of a mix of 138 detached, 208 semi-detached, 37 townhouses, and 61 apartments along with associated domestic garages; public open space including landscaping, new equipped children's play area; SuDS pond; a Local Neighbourhood Centre comprising of two retail units, a crèche, business space and gym; along with all associated site and access works.
The development will be located to the east of the Clooney Road overlooking the Caw Roundabout and surrounded by the Clooney Road, Rossdowney Road and the Crescent Link, on lands forming part of the H30 Housing Zoning in the Derry Area Plan 2011.
Members heard that the entire H30 zoning could accommodate up to 750 homes as indicated in the agent's concept master plan (CMP) which accompanied the outline planning approval granted by the Planning Committee in September 2019.
Separate plans for 55 apartments at the city's Ebrington barracks site were also approved.
Alliance councillor Philip McKinney, who chairs Derry City and Strabane District Council's planning committee, said the Clooney Road plans are "exciting and positive for the local area".
The new site will include detached houses along with semi-detached, townhouses, and apartments.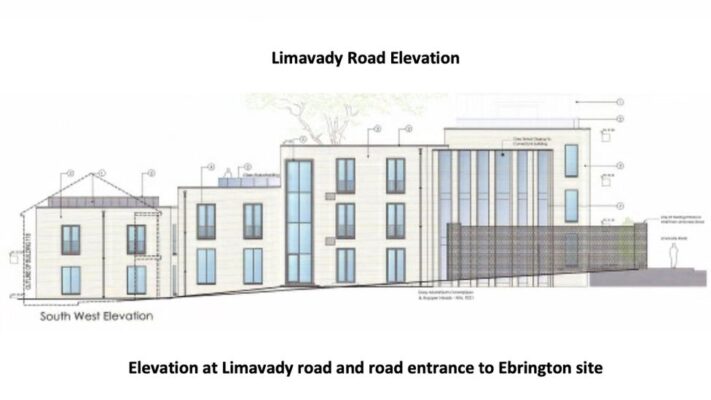 At Ebrington, the proposed development will see two buildings at the former military site refurbished to provide a mix of one and two-bedroom apartments.
Councillors approved alterations to one of the buildings' listed status to allow for its subdivision into eight apartments.
Mr McKinney said planning approval "was another important step in the development of the Ebrington site which is a key part of the city's infrastructure".
Tags: