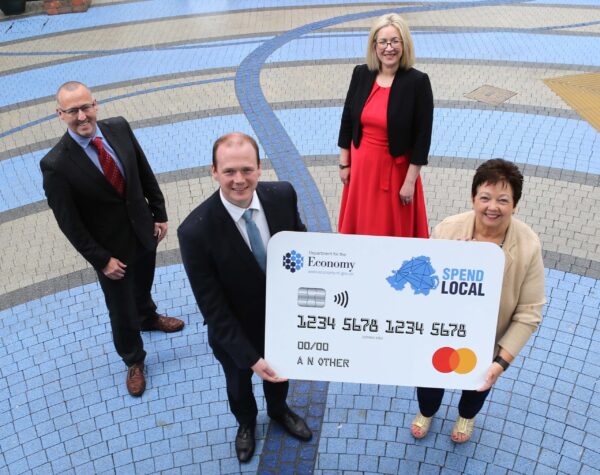 THE first 100,000 "Spend Local" cards will be posted today, Monday, October 4, to applicants for Stormont Executive's high street voucher scheme.
Following initial website teething problems due to the volume of visits, more than 970,000 people have applied for a £100 voucher since applications opened.
Economy Minister Gordon Lyons said Monday marked "the next significant step" of the Spend Local scheme.
Everyone aged 18 and over can apply for a card to use in various businesses before the end of November.
Mr Lyons said he was delighted the process to issue the pre-paid cards was "well under way" and that the first applicants would soon be able to use their cards.
"This will deliver the timely boost that they need to help them emerge from the economic shock caused by the pandemic," he said.
The minister said demand for the vouchers was "unprecedented" and he encouraged those yet to apply to "do so now on NI Direct".
The objective of the £145m high street scheme is to support local businesses across the North of Ireland adversely affected by the drop in footfall due to the pandemic, according to the Department for the Economy.
Mr Lyons encouraged those who receive a voucher to adhere to the "spend local" messaging.
"Please use your card to support your local shops, hospitality and other services which have been most affected by the Covid-19 restrictions," he said.
The cards can be used in any shop with a card machine but cannot be used online or for gambling or legal services like penalties.
A phone application service will open next Monday, October 11, for anyone who does not have access to the internet.
The online and phone application processes will remain open until October 25.
It is hoped the voucher scheme will encourage more people to go out to shops, which could help the economic recovery.
Tags: