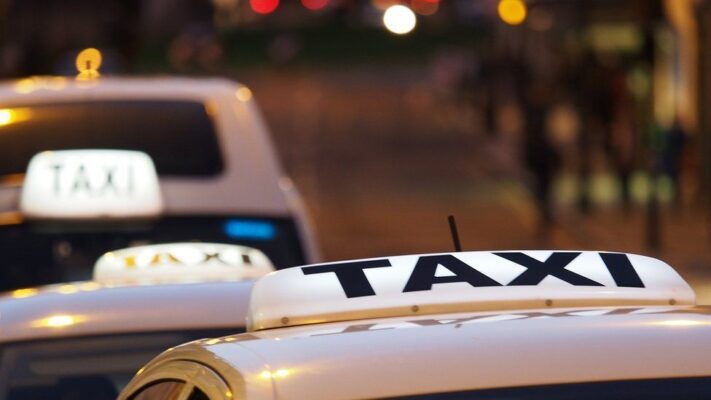 TAXI firms in Derry are "struggling to meet demand", a local taxi operator has said.
The sector across the North of Ireland has struggled to recover since Covid-19 restrictions were first introduced.
Eamonn O'Donnell from North West Taxi Proprietors said it was becoming increasingly difficult for local firms to provide a proper service.
Last week, Infrastructure Minister Nichola Mallon announced new measures to help support the industry.
The aim is to counter the current driver shortage after hundreds left the industry.
Speaking to BBC Radio Foyle on Thursday, Mr O'Donnell said the sector was already facing problems before the Covid-19 pandemic, but the virus has "exacerbated the problem".
"We currently have about 8,555 people with taxi licenses across the north and there are only about 5,000 or 6,000 of them working, meaning we have lost about 30% during Covid," he said.
"We have had local taxi drivers who have died from Covid, older taxi drivers suffering from long Covid and we've a lot of people that, because of their older age-profile during Covid, have had to stop as well.
"We have seen an gradual decrease in bookings with people deciding not to go out and stay in and have a pizza rather than go up the town because they don't know if they can get back."
"The taxi sector is important to other sectors and it's important for the recovery of the town."
Mr O'Donnell said he wanted to see the industry return to "delivering a high standard of service that people are used to" but that a greater drive for recruitment was needed.
He said a taxi driver academy in the north west could help potentially tackle the dwindling number of new taxi drivers coming through.
Sinn Féin councillor Sandra Duffy said the taxi industry had been under "severe pressure for quite some time" and that there should be "more incentives for young drivers coming through".
She said it was vital that "we try and get confidence back into the night time economy" but said "people just won't go out if they don't think they can get home".
Tags: