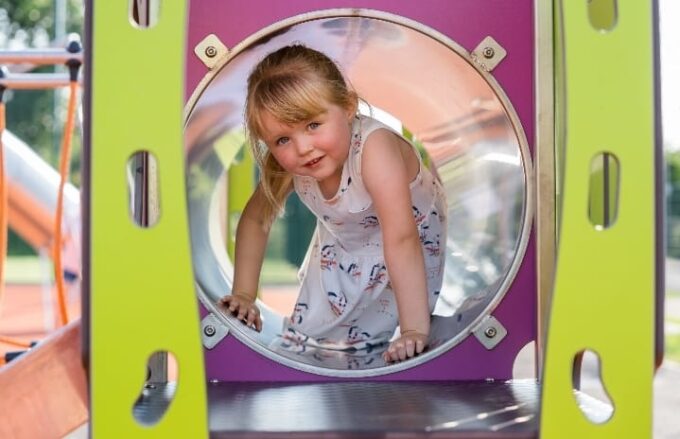 DERRY City and Strabane District Council has today launched a draft strategy on play provision within the District area following extensive community engagement with local children, parents and groups.
The 15 year Play Plan, led by consultants at Playboard NI, establishes an ambitious strategic approach to the enhancement of play opportunities across the District and to assist the Council in achieving the goals and ambitions, it is seeking the views of the public and encouraging the wider public to take part in the consultation process.
Mayor of Derry City and Strabane District Council Alderman Graham Warke said play provision across the Council area remains one of the most important issues to residents and families.
"The investment by Council to date in play and community facilities across the district has been significant.
"This Draft Strategy is a working document that looks to prioritise our ambitious capital and regeneration plans that set out in the Strategic Growth Plan by agreeing on a clear and structured play plan for the next 15 years which is contingent on securing funding."
Play Development Officer Helen Turton said: "Play is central to the lives of children and young people, contributing to the development of essential skills that support social, intellectual, physical and emotional well-being, providing a means of connecting with the wider community and critically, opportunities for fun and enjoyment.
"This draft strategy is an important milestone in allowing us to move to the next stage of development to allow us to deliver on key play provision facilities across the Council area."
Helen added that the Council remains committed to fulfilling the child's right to play as enshrined in Article 31 of the United Nations Convention on the Rights of the Child and the development of this 15 year Play Plan represents a key component of this commitment.
She concluded: "In putting together the Play Plan, a number of key activities have been undertaken including an assessment of the Play Value associated with all 84 fixed play areas within the Council, an analysis of underlying demographic need and settlement patterns using Geographical Information System (GIS) software to determine fixed play coverage levels, identification of gaps in provision and redundant play areas.
"We have also undertaken extensive community engagement on the issue of play and play provision through online surveys and Local Growth Area (LGA) focus groups and we hope that the recommendations will support the enhancement of play opportunities across the Council area.
"We are really keen to hear the views of local people on the Play Plan and urge people to read it and give their feedback by visiting: www.derrystrabane.com/playplan
Tags: