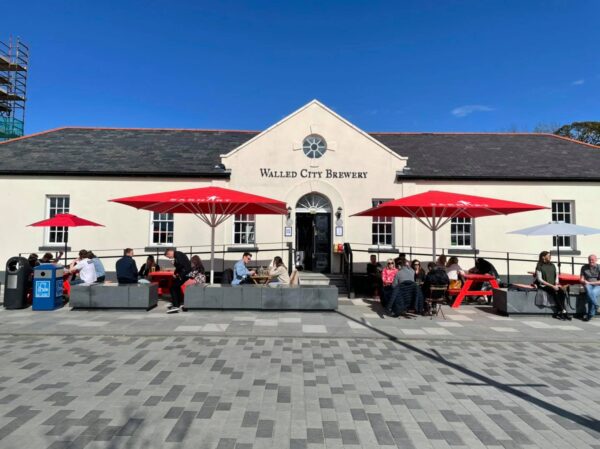 A DERRY bar that has created more than 200 beers is officially top of the hops after being named the UK's Taproom of the Year.
The Walled City Brewery situated in Ebrington Square dedicated the award to the "amazing city" that inspires its business after beating more than 600 other establishments to win the coveted gong.
The success OF the bar, which has created and developed over 200 different varieties of beers since couple James and Louise Huey opened it in 2015 comes amid "a huge expansion plan".
The bar has incorporated Derry culture and history into everything that they do, including stocking Earhart Irish Gin, a homage to Amelia Earhart's connection to Derry.
James Huey from the Walled City Brewery told MyDerry said the award success had yet to sink in.
He said: "We are all over the moon. We still can't believe it!
"Taprooms are still such a young industry in Northern Ireland, compared to the rest of the UK, so to win the national award is an incredible accolade for the Walled City Brewery, other NI craft beers and the our amazing city."
On the process involved to land the award, he said: "We firstly won the 'Best Pub in County Derry', then from the 94 county winners across the UK, an expert judging panel assessed us to be the "Best Taproom in the UK"!
"It is estimated there are well over 600 taprooms in the whole of the country."
Local support is integral for businesses such as the Walled City Brewery to become so successful.
James described the incredible local reaction the people of Derry had to this award.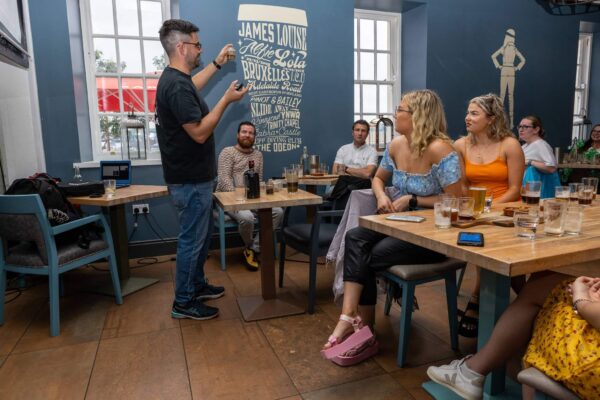 He said: There has been an incredible reaction to us winning the award across Northern Ireland, but especially in Derry where we have worked together with so many hospitality venues to make this city a unique destination.
"Hopefully this will be another reason to visit our wonderful city."
This award comes as the Walled City Brewery expands its premises.
New installations throughout Ebrington Square have helped its appeal and the Walled City Brewery is planning an expansion to boost the thriving hub in the city.
James said: "We are in the middle of planning a huge expansion plan, with a standalone Taproom and Experience Centre opening in 2022, so we are really going to be shooting for the stars with that one!"
Tags: