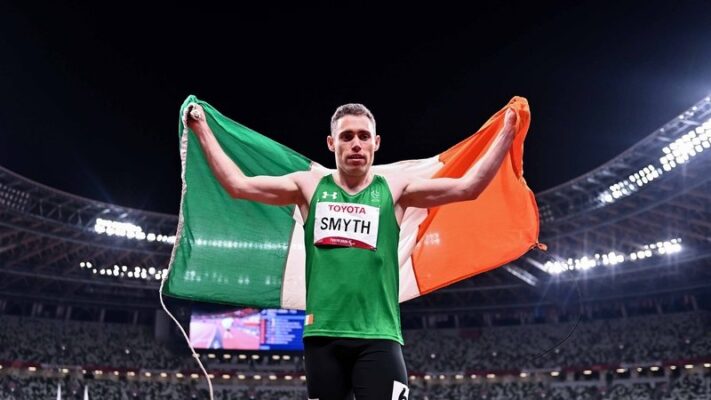 Ireland's Jason Smyth added to his outstanding record at Paralympic Games as he won gold for the sixth time after a dramatic T13 100m final in Tokyo.
Competing at his fourth Games after previous successes at Beijing, London and Rio, the Derry native edged Algeria's Skander Djamil Athmani in a photo finish by just 0.01 seconds to win the third Irish medal of the 2020 edition.
He finished in a season's best of 10.53 seconds to claim victory. Colombia's Jean Carlos Mina Aponza won bronze.
Smyth had made it to the final after easing through in Sunday morning's heats, where he won the second heat ahead of the USA's Isaac Jean-Paul in a time of 10.74. Athmani had been the fastest qualifier from the heats.
Speaking to RTÉ Sport in the wake of his victory, Smyth said he was expecting a close race amid a difficult build-up to his fourth Games.
"Delighted, obviously an extremely close race. I knew coming into it that the Algerian had run quick in the heats and he's run very quick this year – quicker than I have," he said.
"So I knew I was up against it. If I reflect back on the year I've had, it's probably one of the toughest years I've had in quite a while with injuries.
"Nine months ago, I was wondering if this was me done. Three months ago I was wondering would I be at the Games and to be able to be at this level.
"But we got things right and we came together right at the right time."
Smyth added that he "wasn't 100% sure" that he had won after crossing the line given how close Athmani was.
"I thought I was slightly ahead but it was so close," he said.
Tags: