Muhammad Edrees Kharotai has had no contact with his family in Afghanistan for six days.
He said if they are not evacuated before the August 31 deadline he does not know "whether they will survive or not".
SDLP leader Colum Eastwood has called on the UK government to intervene.
Mr Eastwood said he has made both the home secretary and foreign secretary directly aware of the plight of Mr Kharotai's family.
Mr Kharotai, who left Afghanistan in 2011 after his government official father was murdered by the Taliban, told BBC Radio Foyle he is desperate to get his family to the North of Ireland.
He believes "time is running out".
"It is not a normal feeling to think if your loved ones are ok or not, that they might be killed or disappeared," he said.
"I absolutely do not believe anything from the Taliban.
"What they did to women and children twenty years ago they will do again."
When he last spoke to them, his mother and three sisters had fled their home and were staying in a tent on the streets of the capital.
Mr Eastwood said direct intervention from the UK government is needed.
He said the Home Office, Foreign Office and prime minister "must step up".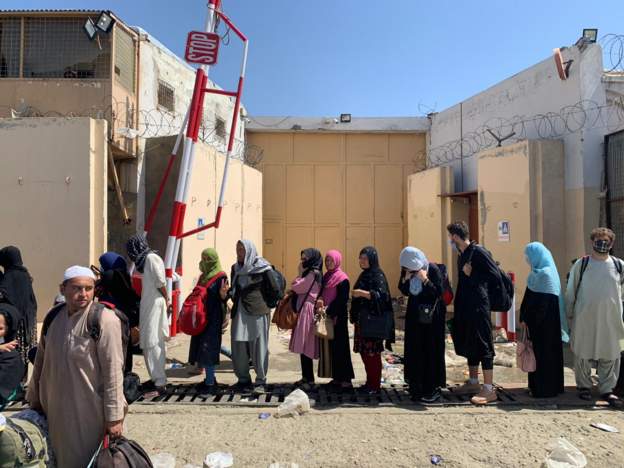 "We need direct intervention from ministers now, and the system reformed in the long-term," said the SDLP leader said.
He added: "The neglectful response from the government shows a lack of understanding of the immense pressure people are under and the risks they face."
The Home Office have said that they do not comment on individual cases.
Tags:
AN Afghan man living in Derry has said he fears "time is running out" for his mother and three sisters trapped in his home country.