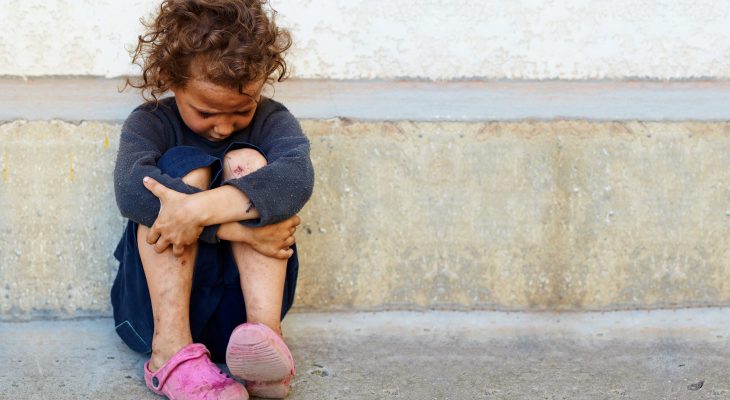 A further 11,000 children in the North of Ireland could be pushed into poverty if plans to cut Universal Credit by £20 per week are implemented, a study by two charities published today has warned.
Analysis by Save the Children and Child Poverty Action Group concludes the move would be a "double blow" to youngsters here, with one in four kids already living in poverty before the pandemic.
The charities' study — Children Can't Wait — advises the Executive to introduce measures such as a specific child payment based on the Scottish system, which it says could lift 27,000 out of poverty.
The Department for Communities said Sinn Fein Minister Deirdre Hargey will be urging the UK Department of Work and Pensions to continue the £20 Universal Credit uplift payments.
But it will fall on deaf ears.
UC claimants received a message last week in their online work seeking'Journal' to say the cut of £20 a week will come into effect from this October.
Both charities are now calling on Stormont to commit to investment and targeted reductions in child poverty as part of its planned anti-poverty strategy.
Peter Bryson of Save the Children said: "Families we work with tell us of the strain of managing family finances on a low income.
"Any further reductions will push already hard-pressed families over the edge and we are likely to see increased use of food banks and families struggling to heat homes and afford warm clothing as we approach autumn and winter.
"We just can't allow this happen to Northern Ireland's children".
The Department for Communities said Minister Hargey had "repeatedly demonstrated her determination to protect the most vulnerable people in our society and to targeting resources towards those most in need".
It added: "The Minister will be writing again to the Department of Work and Pensions in a joint letter with Scottish and Welsh ministers to seek the continuation of the £20 Universal Credit uplift after a similar joint communication was issued in November.
"The Executive has approved the extension of the 2016-19 Child Poverty Strategy to May 2022.
"DfC is leading on the development of a new anti-poverty strategy which will bring focus to identifying and addressing… disadvantages that impact on those experiencing or at risk of poverty."
Tags: