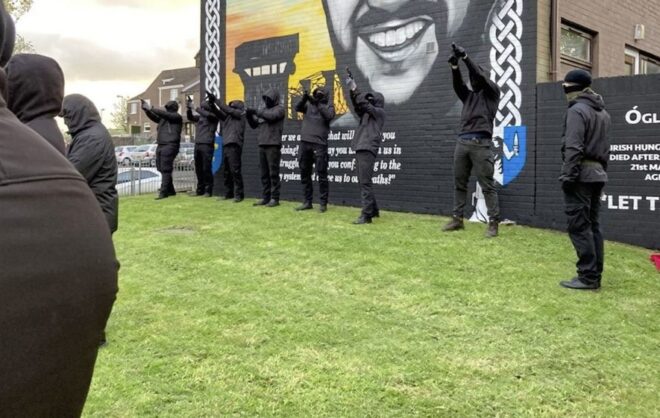 AN ex-prisoners group linked to the INLA continue to be publicly funded, despite the organisation bringing guns onto the streets on at least three occasions in the last two years.
The Belfast Telegraph reports that the group linked to the organisation — responsible for a 'show of strength' in Derry at the weekend — is part of a £1.6m project funded by European Peace money.
Teach Na Failte, an INLA-linked ex prisoners' group, is also funded by the Executive Programme for Tackling Paramilitarism, Criminality and Organised Crime, set up as part of the Fresh Start Agreement.
It has offices in Derry, Strabane and Belfast.
The group will have received £110,000 from the Stormont fund over a 15-month period.
SDLP Policing Board member Dolores Kelly said: "We have raised this as a party both privately and publicly on a number of occasions.
"We also met with the Independent Monitoring Commission after they raised concerns about a number of factors associated with ongoing funding projects.
"The carrot and stick approach is not working, who in the community would else step forward with information when they can see these people are being paid off?
"There are some really good groups out there doing amazing work, but they are up against it, and in the meantime these community activists by day and paramilitaries by night are thriving.
"When is this all going to stop?
"We need an urgent independent review and assessment of just what these funds have delivered over the year," Mrs Kelly added.
The latest incident took place in front of a mural of INLA hunger striker Michael Devine at Fern Park in the Galliagh area of the Derry on Friday evening when two masked men fired shots in the air from assault rifles.
In June, up to 12 masked men — a number of them armed — fired shots in the city at an event commemorating the 40th anniversary of INLA hunger striker Patsy O'Hara.
Shots were also fired by the organisation in west Belfast in May 2019 at the funeral of former INLA prisoner Martin McElkerney.
While Co-operation Ireland does not hold any funds directly it does facilitate projects funded through the European Union's ongoing Peace Programme.
A spokesperson for Cooperation Ireland told the Belfast Telegraph: "Teach Na Failte — a group which supports former combatants from the Republican Socialist Movement — is currently a participant in the Open Doors programme along with three other groups representing former prisoners/ex combatants across the political spectrum.
"Co-operation Ireland is the lead partner for the Open Doors Programme which is funded by the European Union's PEACE IV Programme. These groups are participants in the programme and not funded directly.
"Open Doors is a regional initiative which aims to build relationships between the ex-prisoner/former combatant community and other groups and sectors across the region.
"All of the groups have engaged in community work including welfare and benefit support (208 clinics held in the last year) and the distribution of 8,800 meals during the Covid-19 pandemic.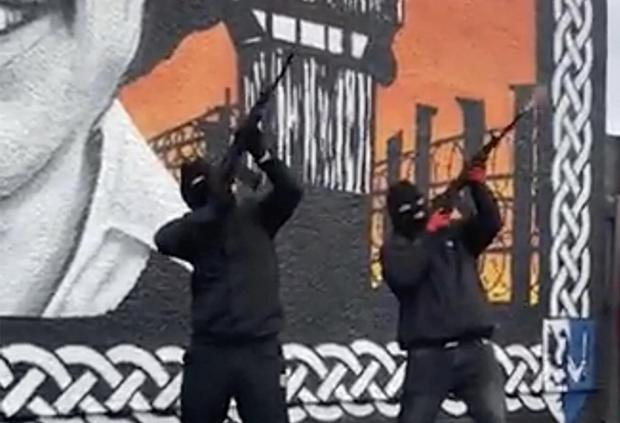 "The programme will come to an end in January and ran for three years and four months.
"The overall programme budget was £1.6m."
A spokesperson for the Executive's Tackling Paramilitarism programme said: "The INLA is still a paramilitary grouping under investigation by PCTF and they remain a priority due to their ongoing human rights abuses.
"The Tackling Paramilitarism Programme does not fund paramilitary groups.
"The programme provides support to a number of ex-prisoner support groups.
"This includes a project delivered in west Belfast that is open to all members of the ex-prisoner community.
"It is designed to identify barriers that ex-prisoners and their families face in relation to employment, welfare and financial services and provide advocacy support and signposting. It also contains an element of work focussed on story-telling and de-romanticising the past.
"The project will receive £110,000 from December 2020 to March 2022".
Tags: