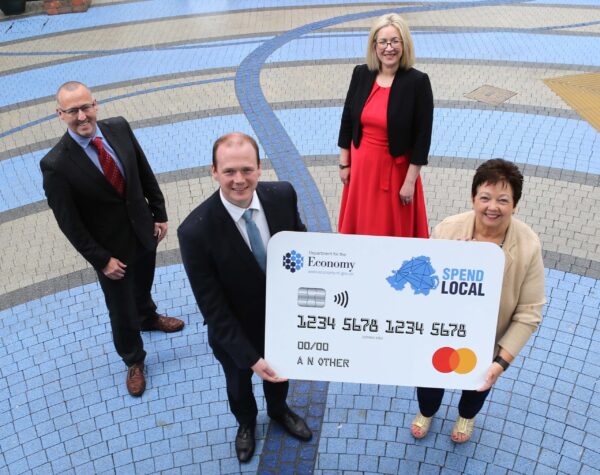 THE High Street voucher scheme for the North of Ireland is expected to launch on 12 September, Stormont's Economy Committee has been told.
The portal for applications would then open the following day.
To be eligible, people will have to be 18 before applications close on October 11.
However, officials told the committee the opening date is not yet final and will have to be confirmed in legislation.
In July, Economy Minister Gordon Lyons said applications would be checked against the latest electoral register.
Every adult in the North of Ireland will eligible for a £100 pre-paid card.
The intention is to encourage spending at retailers that have been badly affected by the Covid-19 lockdowns.
The cards will have to be spent by November 30 to avoid displacing spending during the peak of the Christmas shopping period.
The committee was also told they would not be offered to 16 and 17-year-olds, which some politicians had called for.
The Electoral Register is being updated through a canvass, which takes place every 10 years.
Even if you have previously been registered to vote you must do so again as part of the process.
Tags: