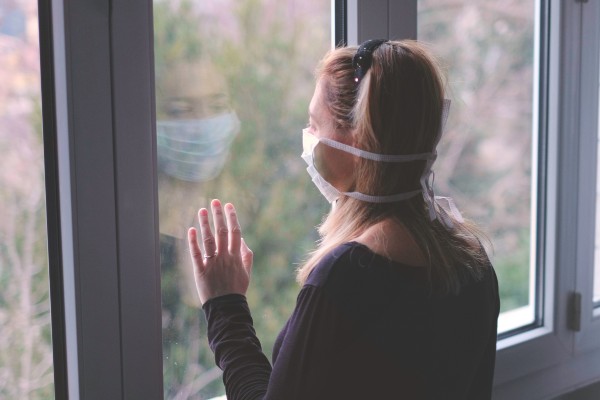 COVID-19 rules on self-isolation could change in the North of Ireland on Monday, August 16 if ministers agree to a proposal from Health Minister Robin Swann.
BBC News NI reports that he has put forward a paper due to be discussed at a Stormont Executive meeting later today,Thursday, August 12.
It recommends that people who have been in contact with a Covid case, but who test negative and are fully vaccinated, should not have to self-isolate.
If agreed, it would bring the North of Ireland into line with Great Britain.
Mr Swann's paper suggested people will still have to take a PCR (Polymerase Chain Reaction) test on day two and day eight of the process.
The document also insisted that anyone who tests positive for Covid-19 must continue to self-isolate even if they do not have symptoms of the disease.
First Minister Paul Givan said he will support a "relaxation" of that rule when the Executive meets later.
He said that "continuing to ask people to isolate for 10 days if they're doubly jabbed and their tests have proved negative, to me, is disproportionate".
He added: "That has had implications on hospitality, when we look at our schools returning in a number of weeks – we can't have a situation where classes en masse are being sent home for two week blocks."
During Thursday's Executive meeting, minsters are also expected to discuss social distancing rules and the potential re-opening of exhibitions and conferences.
Indoor premises and workplaces in the North of Ireland are still required to comply with a social distancing rule of at least 1m (3ft).
That rule has been lifted in other parts of the UK and many people in the North of Ireland's hospitality sector are keen to see it relaxed locally too.
In addition to social distancing and self-isolation rules, Stormont ministers are expected to discuss the use of face masks in schools.
Dr David Cromie, from the Public Health Agency (PHA), told the BBC's Good Morning Ulster programme that face masks "play a role in helping to mitigate the spread of Covid infection" but are "part of a suite of measures" to mitigate the virus.
He added that positive Covid-19 cases in the North of Ireland "increased markedly since the end of June and through July".
"In the last week or so, the numbers have flattened but that is only really one week," he added.
"We need to have another week or two to see where those numbers really go."
Economy Minister Gordon Lyons said that, due to self-isolation, 74% of businesses in hospitality have reported staffing shortages.
He said that "60% of those had to partially or completely close their businesses and whole manufacturing production lines had had to close".
"The rules are causing real issues and we are behind the rest of the UK," he added.
He said it was always the case that different parts of the UK had different infection rates at different times but there was a "balance to be struck" as regards risk.
In his paper to fellow executive ministers, Mr Swann said that the "self-isolation of people who have coronavirus, or are high risk of having the virus, is an integral part of the Covid-19 response and will remain so throughout the medium term, particularly in light of the threat posed by the new variants".
The health minster stated that "it is likely that the period of good weather in late July helped to suppress the virus transmission and this has now increased again as people have interacted indoors".
He added that positive cases remain highest in the "18-30 age band but are rising slowly in almost all age bands".
He also told his ministerial colleagues that the Delta variant accounts for "over 90% of all cases and is the dominant variant".
The health minister stressed to his colleagues that "it is important to note that the position in Northern Ireland is significantly worse at present that the rest of the Common Travel Area (UK and the Republic of Ireland) in relation to case numbers, hospital pressures and vaccination status".
But his paper added that his discussions with the chief scientific advisor and the Northern Ireland modelling group "indicates the current wave of Covid 19 in Northern Ireland is either at peak or nearing its peak".
Mr Swann also said there are good reasons why the North of Ireland follows the same self-isolation rules as the rest of other parts of the UK.
He told his colleagues that "experience indicates that there is significant benefit in maintaining alignment across the UK nations in our public health response to management of the pandemic".
Tags: