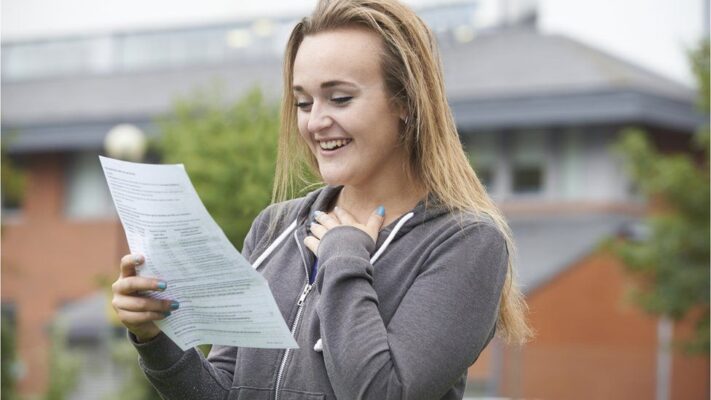 OVER half of A-level entries in the North of Ireland have been awarded top A* and A grades.
About 25,000 pupils received their A-level and AS-level results this morning.
Almost 51% of A-level entries were awarded A* or A grades, a record and a rise from about 45% in 2020.
Some students also received their BTec results on Tuesday – for many, that has become a path into university.
As formal exams were cancelled for a second year due to the coronavirus pandemic, schools calculated the grades to be awarded to pupils.
Education Minister Michelle McIlveen praised young people's "incredible resilience", acknowledging the exceptional circumstances they had faced over the past year.
"Our young people have demonstrated a determination not to let this pandemic put their lives on hold," she said.
"They have been awarded qualifications which reflect their hard work and will enable them to move forward confidently with their future plans."
The vast majority of AS and A-level entries in the North of Ireland are made through the Council for the Curriculum, Examinations and Assessment (CCEA) exams board.
However, some pupils take some A-levels through English exam boards.
There had previously been a significant rise in the proportion of A-level entries to CCEA awarded top grades in 2020.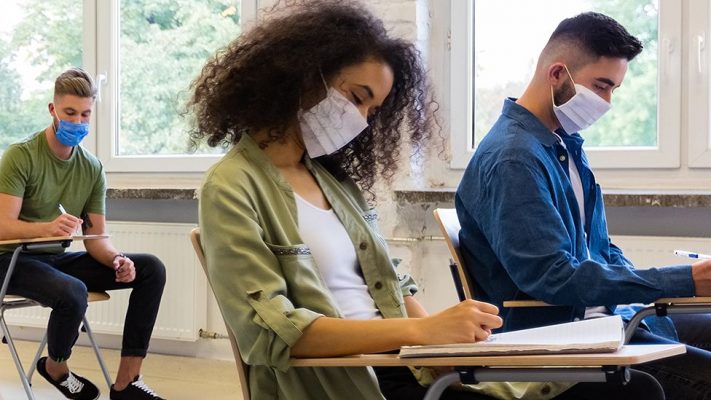 In 2020, after the change in how results were awarded, 14.5% of A-level entries through CCEA achieved the top A* grade compared with 8.9% in 2019.
According to CCEA, that has risen to 15.8% of entries in 2021.
Almost 45% of A-level entries to CCEA in 2020 were awarded A* or A grades compared with 32.2% in 2019.
That has risen to 50.8% in 2021.
Across the North of Ireland, England and Wales as a whole almost 45% of A-levels entries received A* or A grades.
Pupils in Scotland take Highers and they also received results this morning and some students in Northern Ireland also receive their BTEC results.
Limavady High School principal Darren Mornin said every pupils should be congratulated after what had been an incredibly difficult 18 months.
"There has obviously been that disruption to face-to-face teaching so they most definitely will have been worried," he said.
"The results that they are getting today – especially from a Limavady High School point of view – have all been fantastic and I am just so proud of them all."
Meanwhile, at AS-level in Northern Ireland, almost three-quarters of entries (73.9%) received the top A or B grades.
However, those AS results will not count towards a pupil's A-level grade in 2022.
Evidence for samples of results calculated by schools has been checked by exam boards, including CCEA in the North of Ireland.
Pupils awaiting GCSE results will receive them on Thursday.
CCEA will operate a results helpline from Tuesday until Friday 20 August on 02890 26 12 20.
Formal GCSE, AS and A-level exams are expected to take place again in the 2021-2022 school year.
Tags: