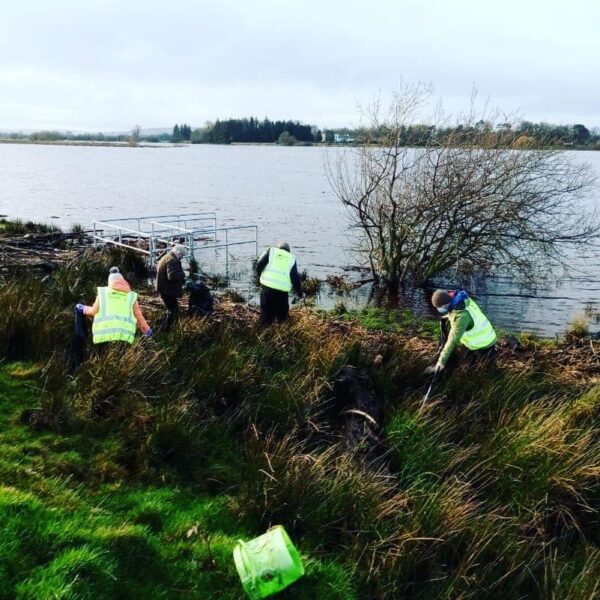 THIS week saw the launch of the second phase of the Riverine Environmental Project.
This PEACE IV funded project, managed by the Special EU Programmes Body (SEUPB), is designed to allow people from different backgrounds to come together to discover, explore and protect this diverse region.
The very successful first phase of the project enabled people from across the Strabane/Lifford area to engage with their local environment through learning opportunities, exploration, and environmental action.
The short second phase of the project will build on this, giving even more people the chance to 'learn more, explore more and do more'.​
In line with COVID-19 restrictions, this programme has been carefully designed to use the great outdoors, ensuring that people are able to socially distance and work in smaller family bubbles.
Managed by Derry City and Strabane District Council and delivered by Hummingbird NI (CIC) and Dennett Anglers, activities will take place across the Strabane/Lifford region. Participants will engage in a number of environmental activities such as bat monitoring, litter picking and invasive species mapping.
The first phase of this project was successfully delivered during 2020.
The feedback gathered after this project showed that the participants particularly enjoyed learning about the threats that our natural areas are under, discovering new wild places and having the opportunity to 'give back to nature' through environmental action.
It was from this, the project tag line 'Learn More, Explore More & Do More' was borne out of.
Launch events took place this week in Donemana and Convoy.
At these events people had the opportunity to find out about how to get involved.
Both young and older enjoyed hearing about the exciting programme from Noelle Donnell (Hummingbird NI) and Damien Devine (Dennett Anglers).
Allan Bogle, Riverine Environmental Project, Manager DCSDC, said: "It is great to see the continuation of the Riverine Environmental Project.
"It was during the initial phase that someone drew my attention to a David Attenborough quote – 'No one will protect what they don't care about; and no one will care about what they have never experienced'. This sums this project up perfectly.
"It is essential that people understand and see first-hand environmental threats to really have the desire to do something about it".
The Riverine Environmental Project is funded by the European Union's PEACE IV Programme, managed by the Special EU Programmes Body (SEUPB).
Tags: