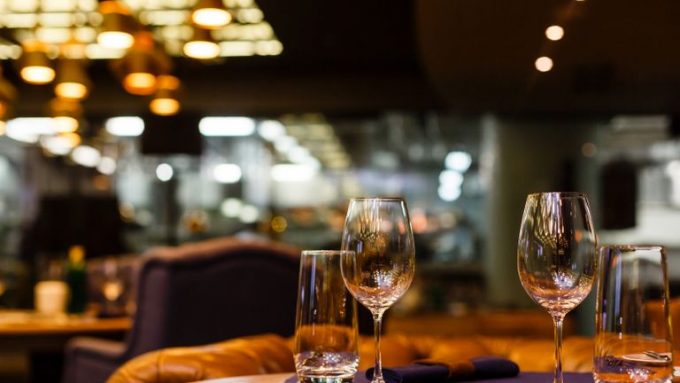 PROOF of vaccination to enter hospitality venues in the North of Ireland would be "blackmail", an industry body has said.
The Irish News is reporting today that Stormont is exploring the option of Covid-19 passports.
The North of Ireland's chief scientific advisor said the Republic of Ireland's hospitality rules helped the country reach a higher vaccination rate.
But Colin Neill, chief executive of Hospitality Ulster, said the industry was being "singled out".
The Department of Health said the issue was one that needed to be considered by all executive ministers.
Mr Neill said: "You cannot blackmail people into doing stuff.
"Removing someone's privilege is not an incentive, and why single out hospitality? Why not say you can't get on the bus or you can't go back to university?"
"We have taken a hell of a hit, we are still operating under restrictions that severely limit us, we are one of the few industries where the restrictions are punitive.
"Here you are saying take another hit because we want to encourage young people to get vaccinated, without coming to us with any data, any research and without even speaking to us we have to take another hit."
The Republic of Ireland requires people to prove they have received both jabs or have recovered from Covid-19 to enter indoor venues.
A similar scheme for entry to nightclubs is set to come in in England from September.
On Tuesday, Northern Ireland's chief scientific advisor Prof Ian Young said the Republic of Ireland's hospitality guidelines had "incentivised" vaccination.
As of Sunday, about 76% of the Republic's adult population was fully vaccinated.
That is compared to 72.6% of adults in the North of Ireland on Monday.
But Mr Neill questioned why rates in England, Scotland and Wales were also higher than the rate in Northern Ireland when none of those countries have a vaccine requirement to enter pubs, bars and restaurants.
He called for a better advertising campaign in Northern Ireland to encourage people to get jabbed.
A Department of Health spokesperson said: "Any decision on the use of vaccine certificates within Northern Ireland would be a matter for the executive as a whole to consider.
"Mr Neill seems to think that it is solely a Department of Health issue. That is not the case."
Overall in the UK, 73% of people aged over 18 have received both jabs while 88.7% have received at least one dose.
People Before Profit's Gerry Carroll, who sits on the health committee at Stormont, said he feared vaccine passports would be an "own goal" that would play into the hands of those who spread misinformation about vaccines.
"I think a better approach is certainly to encourage, to persuade and to dispel those myths," he said.
He also said vaccination needed to be opened up to young people aged under 18.
Fellow committee member Paula Bradshaw said she was concerned about a lack of communication and the perception among some young people that they would be unaffected by Covid-19.
The Alliance assembly member said: "This has to be a positive, encouraging strategy. Nothing should be mandatory until it can be absolutely demonstrated that it is cast iron, going to work because this pandemic has been so restrictive in terms of civil liberties."
Derry GP Dr Tom Black, the British Medical Association's Northern Ireland chairman, told BBC Radio Foyle vaccinations were the only way to end outbreaks.
"If we don't reach that position we are going to run through the next six or 12 months with these outbreaks, with lots of people in hospital and lots of people not getting back to normal.
"So when the young people tell us, 'oh I want back to normal', well you know how to get back to normal."
Tags: