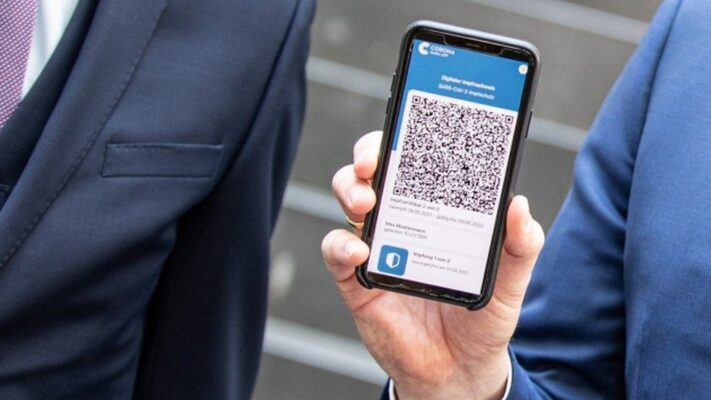 THERE are ongoing "frantic" ongoing efforts to resolve issues with the North of Ireland's Covid-19 vaccine certification system, the official in charge of it has said.
Dr Eddie O'Neill, from the Department of Health, said staff worked on the problems until 5 am on Friday.
But the system, which was temporarily suspended on Tuesday, did not resume as planned on Friday morning.
It was hoped it would be back up by the afternoon, but as of Saturday morning, July 31, the service was still unavailable.
However, users were being prompted to register for an nidirect account to speed up the application process when the service becomes available.
The department has asked that only people travelling on Sunday, 1 August, attempt to access the system in the first instance.
Once they have registered for an nidirect account, the department said people will be emailed on 31 July when the service and app are available.
The Department of Health has also asked that people travelling after 1 August not to apply "or they will simply delay the full restoration of normal services".
The system has been out of action due to a risk of some applicants' data being wrongly sent to other users.
The certificates are required by people who are travelling abroad and need official proof that they have been fully vaccinated against Covid-19.
However, the online system has been overwhelmed after receiving "thousands and thousands" of applications from holidaymakers in the past few days.
Some certificates are still being issued manually, but many holidaymakers fear their documentation will not arrive on time.
"Essentially, we took down the service on Tuesday – the full service – because we were concerned about data security," said Dr O'Neill.
"We took the only responsible action that we could. In the background, we've still been issuing certificates."
Since Tuesday, staff have been processing applications manually.
"So we have been keeping the lights on, but it's just been frantic in the background trying to make sure that we can get something up and running for people on the first of August," Dr O'Neill said.
"We have done everything humanly possible. I've had developers working to five am this morning and they're up again at seven – teams working through to try and get this solution in place."
On Tuesday evening, the Department of Health announced that the NI's Covid Certification Service had "experienced a technical difficulty and availability will be temporarily interrupted".
The department added that it was "aware that a limited number of users in limited circumstance may be presented with data relating to other users".
When asked about the security issued on Friday morning, Dr O'Neill said: "The problem wasn't actually in anything that we built."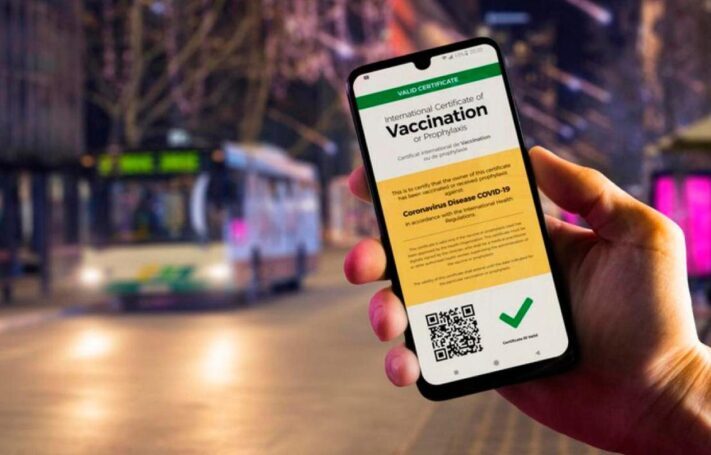 He explained that the system is using the NI Direct website's identity facility, through which people can set up a personal user account to access services such as driving licence renewals.
"It was never built for the scale of applications that we've been getting – thousands and thousands – and as a result of that, just one of the components in the back end just failed.
"So we've had to build it from scratch, rebuild with a different company to try to make sure we have something that will flex.
"So it's with best endeavours that we've been doing this. It's not a failure – I would actually say that we've done really well to get something over the line."
First Minister Paul Givan has said he is cautious about introducing vaccine certification to allow people to gain access to public or private services.
He said it was a discussion the Stormont Executive would have, but they would need to "weigh up the proportionality" before putting in this requirement.
He claimed it could lead to the exclusion of some people who for whatever reason through health or other genuine concerns do not receive a vaccine.
"I think we need to be careful that we don't then have a society where these people are unable to access either public or private services and that's a discussion we'll have as an executive going forward, " added Mr Givan.
He also said he was not a believer in "mandatory" vaccinations, but he said the issue of "incentivisation" was one they could look at.
Tags: