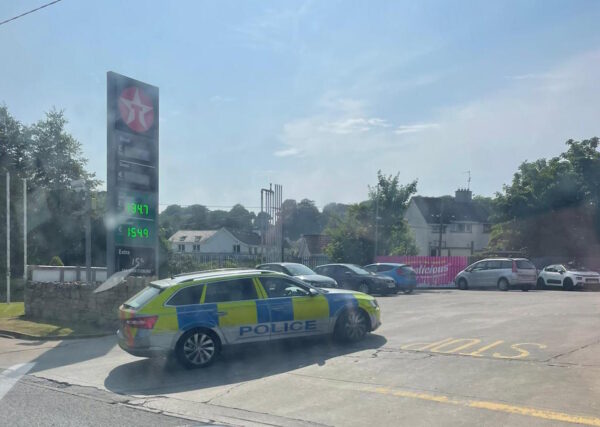 THE searing heat along the border is obviously a little too much for some members of the PSNI.
That could be the only explanation why a marked police car ended up on the wrong side of the border at a filling station in Donegal.
Locals in the village of Muff were left stunned when they witnessed the official marked patrol car drive into the forecourt of the local Texaco Filling Station.
The garage is just a few hundred yards on the Donegal side of the border.
But locals will be the first to tell you that it's certainly not on the Derry side!
Realising they had strayed too far across the border, the driver of the police car made a quick retreat back to Derry.
A spokesperson for the PSNI admitted they were investigating the incident which took place on Friday afternoon.
Superintendent Catherine Magee said "We are aware of images circulating on social media and we are making enquiries in relation to them."
A spokesperson for the Garda Press Office said they had not received any reports of the incident.
Locals in the village appeared to be taking the incident as a one-off mistake.
One suggested the members of the PSNI were so warm that they had called in to get a scoop of the famous Nibbelicious Muff ice cream.
He said "I don't think people are taking it too seriously, it all happened so quickly.
"It's obvious they got lost and ended up swinging into the wrong garage forecourt and made a quick retreat when they realised where they were.
"It's a pity they didn't call in for ice-cream on such a hot day."
Tags: