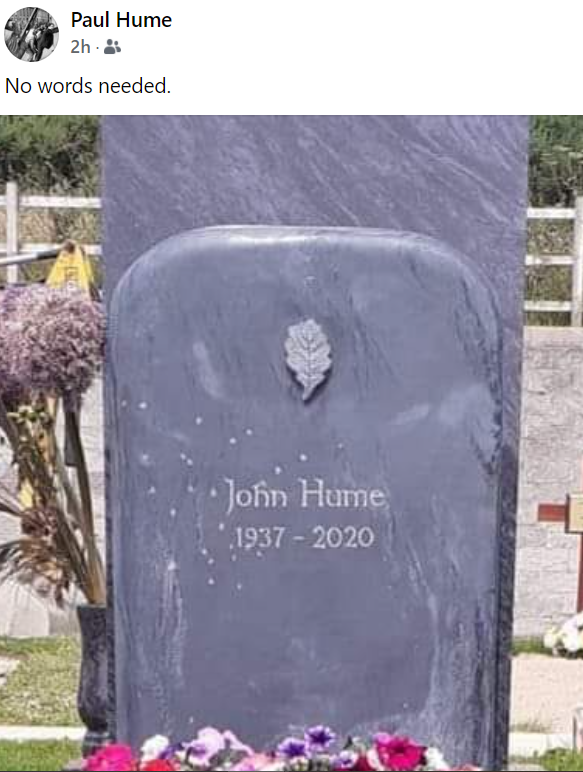 A headstone featuring a single sculpted oak leaf has been placed at the grave of Nobel Laureate and SDLP founder John Hume, who died in August 2020.
Made from Inishowen stone by Donegal sculptor Raymond Herrity, the elegant and dignified memorial is inscribed only with the politician's name, and the dates 1937-2020.
The oak leaf symbolises the late politician's home town of Derry
Mr Hume's son, John Jnr., said the family was very pleased with the finished stonework.
"Redmond Herrity has done a really fine job with the stone, and we are all very grateful to him," he said.
"Dad gave his life to serving the people of Derry so it is very fitting to have an oak leaf on his gravestone.
"His final resting place, with its amazing view over the Brandywell Stadium, couldn't be better.
"He won't miss a thing from up there!" he said.
Ulster Unionist MLA Robbie Butler said the headstone was "a fitting and wholly appropriate headstone for a true political giant of peace".
SDLP MLA Daniel McCrossan tweeted: "We will forever be thankful for all John Hume did for us all.
"All of our children can laugh and play together because he was brave enough to believe it was possible."
Tags: