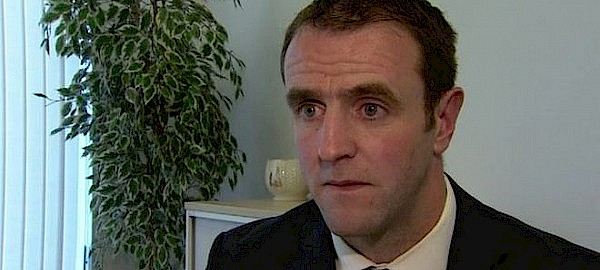 SDLP Social Justice Spokesperson Mark H Durkan has said the shocking revelation that nearly two-thirds of Personal Independence Payment (PIP) appeals last year were successful shows the system is completely unfit for purpose.
The latest figures from the Department of Communities show that of 1,326 PIP appeals in 2020/2021, 866 resulted in a decision more advantageous for the applicant, with one less advantageous and 459 appeals where the original decision was upheld.
Mr Durkan said it was long past time for Communities Minister Deirdre Hargey to end her department's contract with Capita, who carry out the assessments for PIP claims.
Said the Foyle MLA: "These figures simply confirm what we all already knew – the PIP system is entirely unfit for purpose and does nothing but punish the most vulnerable in our society.
"That two-thirds of appeals resulted in a better verdict shows that the way benefit entitlement is assessed by Capita is fatally flawed.
"While these figures are stark I also worry that they do not tell the whole story.
"How many people will have been left so traumatised by their first experience of attempting to claim for PIP that they decided not to go ahead with an appeal, despite a high chance of success.
"My constituency office, and those of my SDLP colleagues have been inundated with people sharing their horror stories of the PIP application process.
"People with disabilities and mental health issues have been subjected to humiliating and degrading ordeals.
"The situation has gotten so bad and this company's reputation is so poor that the very prospect of a PIP appointment is causing huge amounts of anxiety among benefit claimants.
"Looking at money being spent by the department on the appeals process; we're talking about millions of pounds that could be spent on tackling poverty, and that's just salary costs.
"This represents funding which could and should be saved from the public purse if the PIP assessments were carried out correctly to begin with.
"The only reason costs have gone down slightly in 2020/21 is due to COVID restrictions and the difficulties completing appeals during that time.
"I find it hard to believe the Communities Minister's constituency office does not hear about similar experiences.
"She knows the impact this process has on vulnerable people, yet continues to allow Capita to operate this scheme and in the process waste millions of pounds of taxpayers' money on ineptitude.
"I would urge her to put people first and find an alternative way of assessing PIP claimants, particularly in light of these latest figures.
"They should also act as a warning to Justice Minister Naomi Long who has awarded administration of the Troubles' Victims Payment Scheme to Capita.
"Subjecting our victims and survivors to this same ordeal would be nothing short of a disgrace.
"All of our Executive departments should break links with this company before anyone else has to suffer," added Mr Durkan.
Tags: