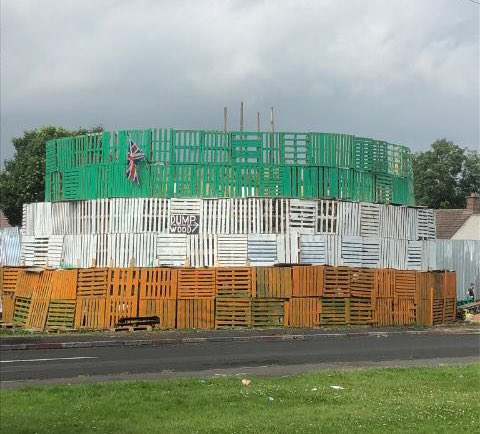 A local politician has branded a controversial Co Derry bonfire as "an expression of hate".
East Derry Sinn Féin MLA Caoimhe Archibald has criticised the bonfire on the Greystone Road in Limavady and raised concerns about its size and proximity to houses.
"Over the past few weeks myself and my councillor colleagues have raised concerns about the bonfire on the Greystone Road in Limavady," she said.
"We've met with the various agencies including the PSNI, council and the Housing Executive, who own the land upon which the bonfire is built every year.
"This year the size and proximity of the bonfire are again causing concern and it is vital that agencies with responsibility step up to protect residents and property.
"The police and the fire brigade must have the resources they require to ensure the safety of residents.
"Protecting lives, property and the environment must be the priority.
"We'll continue to engage with the police and other agencies over the next number of days."
Tags: