Covid-19-related hospital admissions could be reduced by half if 90 per cent of the population receives a vaccine dose before the end of July, the North's chief scientific adviser has said.
A surge in cases of the virus is expected to peak in the North of Ireland by late summer, according to the Department of Health.
It comes as the North's mass vaccination centres have started to offer walk-in appointments with no booking needed.
A further 533 cases of Covid-19, but no deaths, were reported on Sunday for the previous 24 hours.
On Friday, the last time the department's Covid-19 dashboard was updated, there were 26 people with the virus in hospital here.
Two of them were in intensive care.
Currently, about 80 per cent of the population eligible for a Covid-19 vaccination has received one dose and more than 60% has received two doses.
The Department of Health said a surge in cases is expected to peak by late summer, and the recent rise in infection numbers reflects the "spread of the now dominant Delta variant".
"Modelling indicates that if we could get to 90 per cent first dose take-up by the end of July, that could reduce hospital admissions by half when the peak comes," said Prof Ian Young.
"This assumes that everyone getting the first dose goes on to get their second dose, and the fuller protection it provides."
Last month, three scenarios entitled optimistic, central and pessimistic were presented showing the potential rise in Covid cases after the summer.
Prof Young said that a 90% up-take would mean "hundreds fewer people in hospital" as well as "hundreds fewer suffering serious and potentially life-threatening illness".
However, the chief scientific adviser stressed that modelling is not the same as predicting.
Other factors needed to be considered, said Prof Young, including the extent to which people adhere to public health advice.
"If more people start acting in a way that helps spread the virus, then the peak will likely be more severe," he said.
Anyone over the age of 18 in Northern Ireland will be able to receive a first Covid-19 vaccination without booking an appointment at the following locations:
From Monday, July 5
SSE Arena, Belfast
Seven Towers Leisure Centre, Ballymena
South Lake Leisure Centre, Craigavon
From Tuesday
The Foyle Arena, Derry
Omagh Leisure Centre in will be open for first dose walk-ins on July 5, 6, and 7.
The Lakeland Forum in Fermanagh will be open for first dose walk-ins on Thursday, July 8.
All regional vaccination centres continue to offer vaccination appointment bookings for first doses.
The North of Ireland's seven-day incident rate of infection is at its highest level since mid-February.
However, our vaccine programme is "holding up well" against rising Delta variant Covid-19 cases the chair of a Northern Ireland's doctors' trade union has said.
Derry GP Dr Tom Black said that despite rising infection rates, the number of people in hospital with the virus remains low.
Earlier this week, Stormont ministers were told that the highly transmissible Delta variant, first detected in India, now accounts for 75% of Covid infections in the North of Ireland.
Dr Black said that rates were increasing in young people but this was not translating to more people in hospital.
Dr Tom Black said that the vaccination rate – with 80% of the population having received one dose, and more than 60% having received two – meant "Northern Ireland is holding up well against the Delta variant".
"If you look back to January 25, we had 798 patients in hospital – we have 20 today," he said.
"We had 74 patients in intensive care at the end of January, we have one or two this week.
"So we've far fewer patients in hospital, we've a lot of infections but thankfully most of them, nearly all of them, are under 60 and most of those are under 40, so much less likely to land in hospital."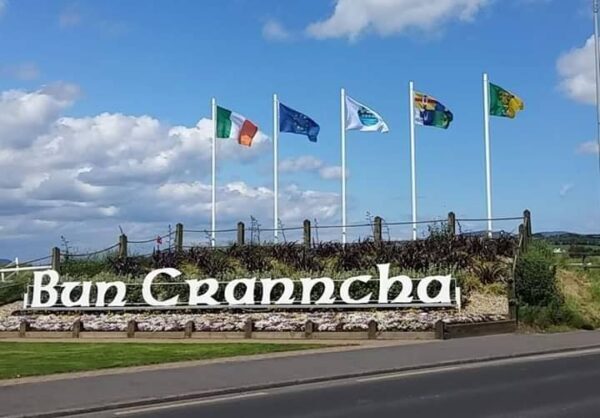 Dr Black also acknowledged that rates in the north west – both in Derry and Co Donegal – were high but that "mixing" will happen.
On Saturday, it emerged that two of the three highest rates for Covid-19 infection in the Republic were in Buncrana and Carndonagh areas of east Donegal, near the border with Derry.
"The politicians obviously see a border there between the north and south but the community doesn't, people come up to the north for hospitality – and Derry ones, Northern Ireland, Belfast ones go to Donegal for their holidays.
"I think you have to accept that there's been a lot of hard work and sacrifice by young people, by businesses by hospitality and now's the time to give people some freedom," he added.
Tags: