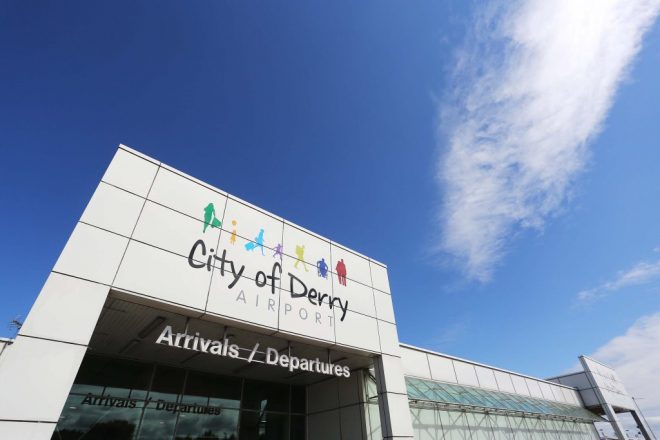 A delegation of councillors from Derry & Strabane and Donegal Councils will be travelling to Dublin to lobby the Irish government for further support for the City of Derry airport.
Speaking after its confirmation, Sinn Fein Foyle MLA Martina Anderson said: "It is absolutely vital that the Irish government meets the commitment contained in the New Decade New Approach Agreement to support the airport given the connectivity it provides for the wider north west.
"Forty per cent of its passengers also come from the Donegal area.
"At a recent meeting of the cross border North West Regional Development Group my party colleague Councillor Sandra Duffy successfully proposed that the body should bring a cross-party delegation of councillors to Dublin.
"This will allow elected representatives from Derry and Donegal to jointly make the case to the Irish government for additional support.
"Sinn Féin will continue to use all avenues to ensure the airport has the resources it requires to provide vital connectivity between the north west, the rest of Ireland and beyond."
Tags: