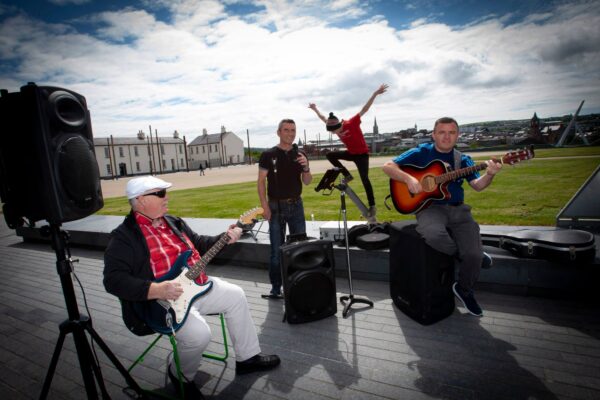 IF you were out and about at the weekend you may have come across a few colourful characters as the Inside Out campaign brought some fun and frolics back to the streets of Derry and Strabane.
The sun was out and it was the perfect weekend for the vibrant array of animation at sites across the City and District as part of Derry City and Strabane District Council's wider Covid Recovery and Revitalisation campaign.
The programme which will run for a number of weekends over the summer months, aims to support local businesses as they begin their journey towards recovery.
The programme complements the wider infrastructure improvement works which have already begun to be rolled out in Derry and Strabane's centres in recent weeks.
Outdoor seating has been introduced in some areas including the Diamond, and planting is in full bloom to help enhance local open spaces and make them more inviting for visitors.
The campaign is being led by Council working in close partnership with the local business community, with the support of the Department for Communities.
It aims to restore confidence in visiting local shops, bars and restaurants and support the recovery of the local economy.
While there were plenty of people out and about to enjoy the pop up entertainment, the carefully planned programme of activity made the most of the city's wider open spaces including Ebrington Square, Waterloo Place and Castle Street in Strabane.
Mayor of Derry and Strabane, Alderman Graham Warke, said the weekend had been a great success. "It was fantastic to see people out and about enjoying the music and animated characters as they enjoyed the chance to perform on our streets again.
!There was a lovely atmosphere and a great buzz about Derry and Strabane, throughout the shops, bars and local restaurants.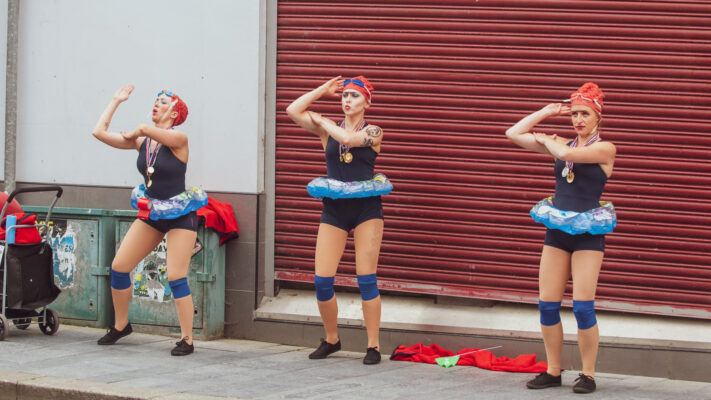 "I was pleased to see people adhering to the safety guidance and viewing the performances from a distance and the pop up nature of the entertainment meant no gathering or crowds.
"We hope to continue to provide other opportunities for people to enjoy some similar activities over the summer, in keeping with the guidelines.
"It's a great boost for our town and city centres, and something that will attract visitors to shop and socialise in a safe and welcoming environment."
Tags: