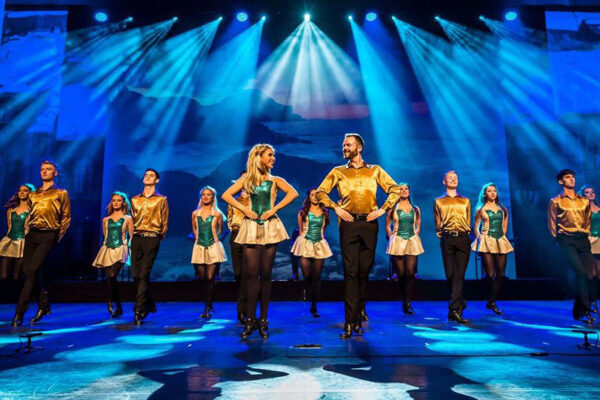 THE Millennium Forum has today announced a socially distanced performance with the return of dance and music extravaganza, Rhythm of the Dance 2021, to the cityside venue.
Rhythm of the Dance 2021 will take to the Forum stage on 24 September, 2021 and will contain a wealth of Irish talent.
The production is an exciting two-hour trip through hundreds of years of Irish dance and music, featuring twenty-two award-winning World & Irish dance champions.
David McLaughlin, Chief Executive of the Millennium Forum, said: "I am delighted to announce our first socially distanced performance since the onset of Covid 19 in March 2020 which brought our theatre – and many others – to an abrupt close.
"Rhythm of the Dance is a fitting large scale show which will fully utilise our sizeable stage to its utmost capacity and will provide the spectacle and wonder for which the Millennium Forum has long been renowned.
"We hope our loyal patrons will come out to support us in our endeavour which we believe will be a springboard into fully opening without social distancing in September 2021."
Experience flailing fiddles, flutes, and inspiring dances along with live vocalists, all complimented by a top live Irish traditional band of multi-instrumentalist musicians and a sensational sound and light show as seen on TV from China to California, from Siberia to Sydney. Worldwide, toes are tapping and hands are clapping to the feet of Rhythm of the Dance!
Enjoy the 22nd Anniversary tour of Rhythm of the Dance at the Millennium Forum, Derry, 24 September 24, 2021 at 8.00pm.
Tickets are onsale on Friday, June 25, 2021 at 10:00am.
They cost £19.50 and there is an Early Bird offer of tickets at £14.50 available until 03 July, 2021.
To book, contact the Box Office on 02871 264455; book online at millenniumforum.co.uk
Tickets are very limited so early booking is advised.
Social Distancing: Seats have been split into socially distanced groups, ensuring sufficient distance between each household. These groupings cannot be broken or altered.
Tags: