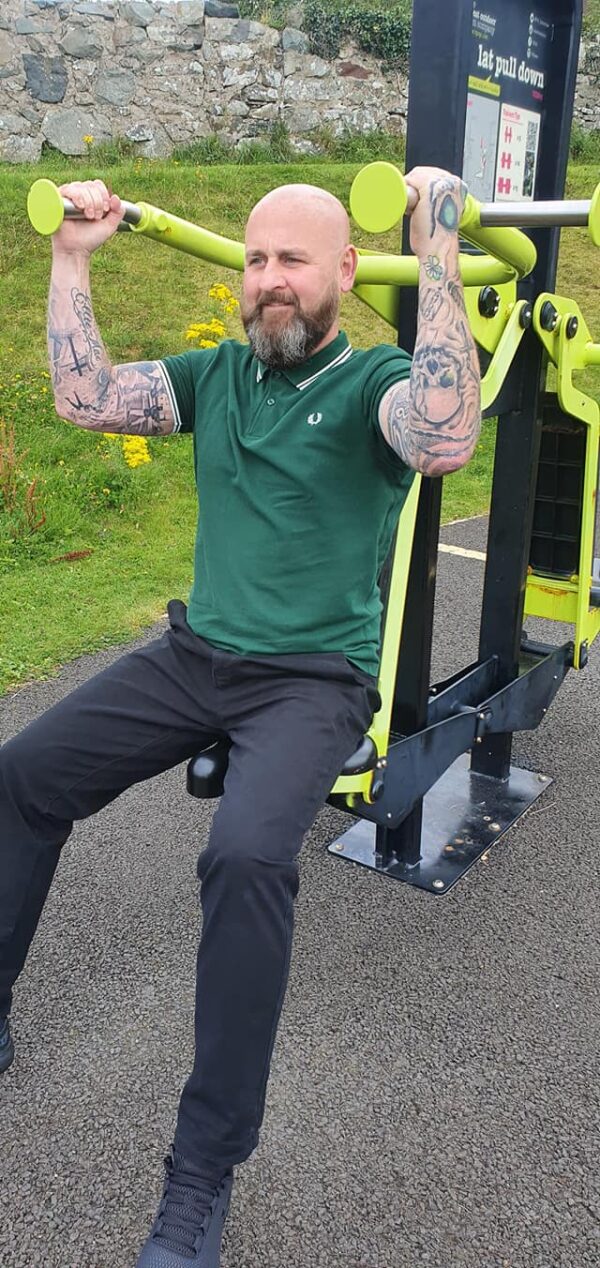 A DEFENCE barrister in a high profiel dissident republican case has expressed frustration at the legal process saying some of the answers he received "might be expected in (Vladimir) Putin's Russia".
The Irish News reports that a bail application yesterday for one of several people charged following a joint PSNI/MI5 surveillance operation against the New IRA leadership ended with tense exchanges.
A defence barrister sought an order compelling the Public Prosecution Service to disclose evidence but this was rejected, swiftly followed by refusal of bail.
The accused are husband and wife David and Sharon Jordan as well as Damien Joseph McLaughlin from Dungannon; Kevin Barry Murphy from Coalisland, Amanda McCabe and Shea Reynolds from Lurgan; and Joe Barr, Paddy McDaid and Gary Hayden from Derry.
All face varying offences including belong to the New IRA, directing terrorism and preparing terrorist acts between February and July 2020.
McLaughlin and McReynolds also allegedly conspired to possess explosives and ammunition.
Dr Issam Bassalat from Edinburgh is accused of attending and addressing an IRA meeting.
All are remanded in custody.
All ten were caught on covert listening devices and hidden cameras planted by MI5 at a number of rented houses across Co Tyrone where meetings of the IRA Executive and IRA Army Council were held.
The most recent hearing at Dungannon Magistrates Court related to McDaid (50), of Magowan Park, Creggan, and was listed for a bail application.
The case is grounded on recordings, including self-professing descriptions of David Jordan as chair of the IRA army executive and Murphy as chief of staff.
McDaid allegedly attended a house where a meeting was being held, however despite writing to the prosecution "on at least 10 occasions" defence barrister Joe Brolly said disclosure of evidence was repeatedly refused.
"It seems a gentleman called Dennis McFadden is the very enthusiastic promoter and organiser of the meetings, arranging locations and apparently having them recorded. We asked for his statements and if this was a honeytrap. Is he a state agent and was he infiltrating these people? The answer is, `we neither confirm nor deny.'," Mr Brolly said.
"That answer might be expected in Vladimir Putin's Russia. Our courts are not kangaroo courts. I don't know the position of the person who certainly appears to be a British security services agent."
He requested District Judge Michael Ranaghan to order evidence to be disclosed within seven days, as "my client is being denied his rights".
Judge Ranaghan refused and enquired around the expected bail application.
Mr Brolly said he was not applying for bail adding it would go for judicial review.
Judge Ranaghan asked why the case had been listed as a bail application.
The defence argued: "My client is entitled to make a bail application if he wishes. With the continued refusal to disclose material, the only way bail could be advanced was in two stages, firstly by application to disclose evidence."
Judge Ranaghan said bail was refused and McDaid must remain in custody at Roe House in the top security Maghaberry Prison.
Tags: