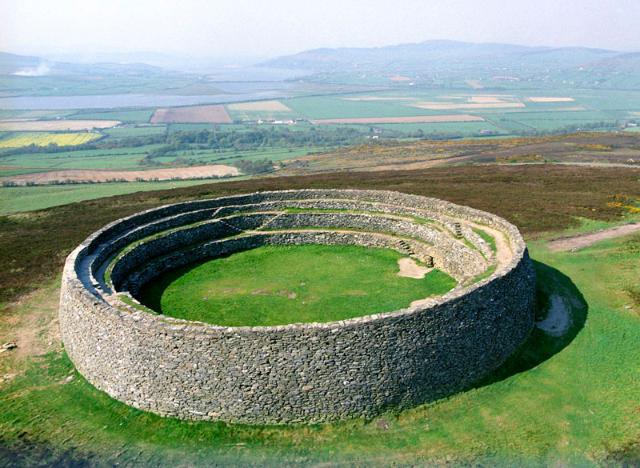 ORGANISERS of the Derry Halloween festival have announced plans to extend this year's event to include the ancient Grianán of Aileach hill fort in Co Donegal.
Last year's festival was drastically reduced due to the coronavirus crisis. However, in the years before the pandemic, the annual event attracted thousands of people from all over Ireland and further afield.
If plans to include Grianán fort go ahead, it will be the first time the annual event has extended across the border.
Around eight miles from Derry, the Grianán ring fort is believed to have been built by the northern Uí Néill dynasty in the sixth century.
Grianán has become popular in recent years as a place to observe the rising sun on the winter and summer solstices.
Aeidin McCarter told Derry and Strabane council members there was still a risk of proceeding with this year's festival in its pre-Covid format.
Head of culture with the council, Ms McCarter said: "For that reason there is likely to be a focus on a local and domestic audience with international travel restrictions likely still to be in place.
"However, there is an opportunity to promote to an international audience for future events through the delivery of quality digital content."
The council official said organisers were hoping to include Grianán as a "fifth zone" along with the other zones in Derry.
Funding has been identified to extend the festival impact out of Derry to the wider region.
"The plan is to use Grianán of Aileach as a promotional location to help tell the mythical story of Samhain as well as a plan for some family-based activity in the recently redeveloped Swan Park sit in Buncrana," Ms McCarter said.
Derry and Strabane council officials were working closely with their Donegal counterparts to delivery the project, Ms McCarter said.
Tags: