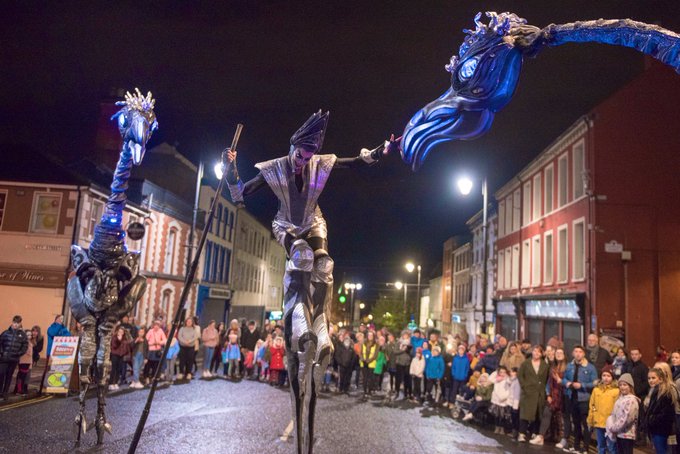 DERRY and Strabane District Council say they have made "cautious progress" on plans for their Halloween festival.
Councillors heard on Tuesday that there will be a festival in a revised format, subject to Covid-19 regulations at the time of the event.
Halloween celebrations last year were reduced significantly, with most festival programmes moving online.
This festival is likely to be catered more towards "domestic audiences" with international travel still unlikely.
The council's head of culture, Aeidin McCarter, said that the council is very mindful that there is still a risk of proceeding with an event during the coronavirus pandemic.
"Not only is it a potential risk to the general public who might attend the event, but to council staff, contractors, artists, statutory authorities and agencies who collaborate with council to deliver the events programme," she said.
"For that reason, there is likely to be a focus on local and domestic audiences with international travel restrictions likely still to be in place, however there is an opportunity to promote to an international audience for future events."
Ms McCarter informed members that the primary focus in planning for this year's event is to be the extension and expansion of the Awakening The Walls programme from last year.
It is hoped this could comprise an illuminated trail with a number of themed zones that could feature a range of installations, large scale inflatables, displays and animation.
For the first time, one themed zone is planned to be located across the border in Buncrana, Co Donegal.
Chair of the council's business and culture committee, Conor Heaney, said this event will hopefully be the city's flagship event showcasing a return to normality.
"The name of the event is Awakening The Walled City and we hope that is how it will feel, people slowly emerging from this terrible pandemic," he told BBC Radio Foyle.
Mr Heaney said that over £590,000 in investment has been provided by Tourism NI, the North West Development Fund and the Northern Ireland Executive.
"Funding is in place for this and we will obviously have to manage and spend that wisely depending on where we are approaching the festival," Mr Heaney said.
Following consultation with the North West Carnival Initiative, Ms McCarter informed the council that a carnival parade was still deemed "too high risk" to start planning for at this stage, in its usual format.
An alternative site-based event experience at St Columb's Park in Londonderry with art installations and community participation is also being considered as a potential alternative if a parade cannot go ahead.
Aeidin McCarter added that officers in consultation with the Safety Advisory Group (SAG) will continue to carefully assess and plan for all elements of the Halloween programme.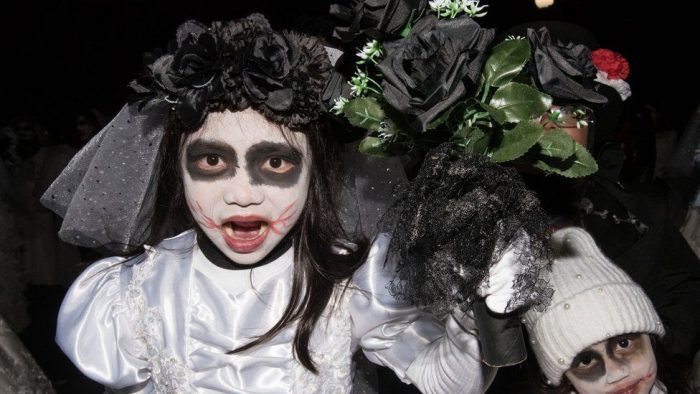 Indicative dates for this year's festival are Friday 29 October to Sunday 31 October 2021.
There are also plans for fireworks displays on the Sunday in both Derry and Strabane with the final decision being made in line with the Covid-19 safety guidelines closer to the time.
Members on Tuesday voted to approve the overall budget and procurement arrangements that were outlined at the meeting, which are subject to confirmation of funding from partners.
Tags: