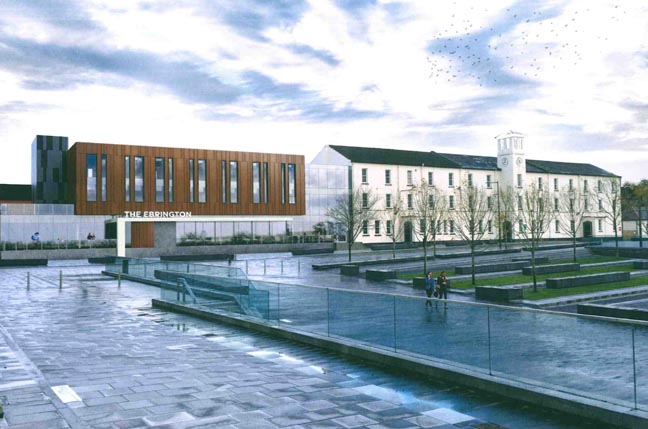 MORE than 200 jobs could soon be created in Derry as a new US-based financial services firm sets up shop, Ulster Business can reveal.
It's understood Fiserv, which includes the First Data business, is planning to set up a new office at Ebrington Square in the Waterside area of the city.
The company is a global leader in the financial services and payments sector.
It works across a range of areas such as global issuer processing, global merchant acquiring and account processing.
The business has an international reach across around 100 countries.
When contacted, a spokeswoman said: "Fiserv has not made any decision nor announced plans to expand beyond our current locations in the UK."
The North of Ireland's IT, cyber-security and fintech sectors are some of the fastest growing here.
Some of the largest companies working across the financial services sector include insurance giant Allstate, Citi and First Derivatives.
Others include US firm Aflac and the CME Group, while there is now a booming indigenous industry here.
One of the fastest growing firms across the wider sector is FinTrU.
The Belfast and Derry firm has grown from just a few dozen staff around six years ago, to boasting a workforce of more than 700.
Fiserv's decision to create over 200 jobs in Derry comes after Wednesday's announcement by Almac that it is going to create 100 high value jobs in the city.
Tags: