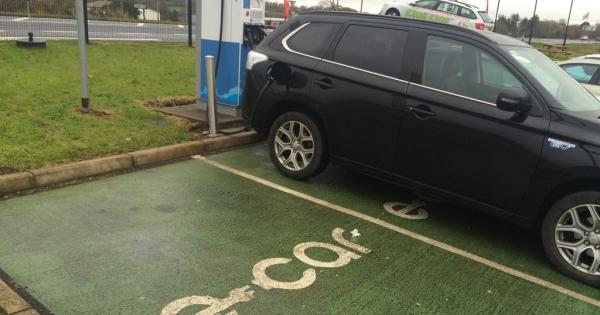 THE SDLP's Sinéad McLaughlin has welcomed confirmation that three electric vehicle charging points in Derry that have ceased working are to be replaced in the coming weeks.
Said the Foyle MLA: "Electrification of vehicles is a core part of the progress towards decarbonising our economy. Owners and drivers of electric vehicles have complained for some time that the EV charging network in Derry has been subject to poor performance and malfunction.
"It is essential that drivers of electric vehicles have access to reliable charging points.
"I am therefore very pleased that ESB has committed to replacing three EV charging points in Derry and one in Newry in the coming weeks.
"This follows a meeting I held with ESB in which I stressed the need for the Derry EV charging points to be repaired or replaced.
"I would like to place on record my thanks to ESB for acting promptly in response to my concerns and to the complaints of my constituents.
"This has been made possible through the change of ownership of the charging points from NIE to ESB. Other EV charging points across Northern Ireland will be replaced later this summer."
The charging points to be replaced in Derry are: Strand Road, Victoria Market car park and Carlisle Road.
Tags: