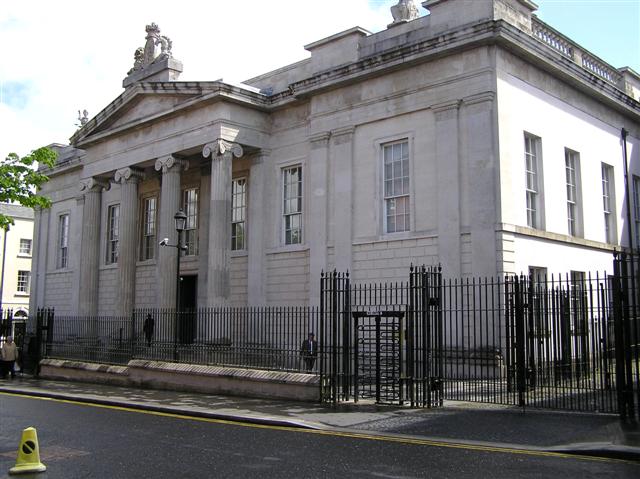 A man has been sentenced to 20 years in prison for raping and assaulting a woman in his Derry flat in 2019.
Shaun Hegarty, 29, of Balliniska Heights in Derry was found guilty last year for the incident which occurred between April 6-7, 2019.
The BBC reports that the Recorder of Derry Judge Philip Babington said the incident in 2019 was "one of the worst cases to come before this court".
Derry Crown Court heard that Hegarty had previously served a jail sentence for raping a woman in 2010.
The victim, who was found lying on banking on the Northland Road with blood on her, could be seen entering Hegarty's flat on the day in question.
Judge Babington said that when the victim left for the final time "one could see her face was different".
She told police that after having a few drinks she went to the toilet and could remember "very little" apart from waking up on a mattress on a concrete floor.
The woman told the court she could remember a rope around her neck and marks were found there.
When she was taken to hospital, she was found to have "a traumatic brain injury", as well as various other injuries and spent a week in hospital.
A doctor who examined her concluded that she had been the victim of "a very aggressive sexual and physical assault".
Judge Babington said that there were signs of a clean up in the apartment and traces of blood were also found.
As well as his prison sentence, Hegarty will now also be subject to a new Sexual Offence Prevention Order and sign the Sex Offender's Register for an indefinite period.
In a statement from the Public Prosecution Service (PPS) following the sentencing, Senior Public Prosecutor Kirsten McKevitt said this was "a particularly violent and horrific attack in which the victim suffered significant physical injuries".
Ms McKevitt said she understood "going through the criminal justice system can be particularly difficult for victims of sexual offences" and commended the bravery of the victim for coming forward and encouraged other victims to do so as well.
Tags: