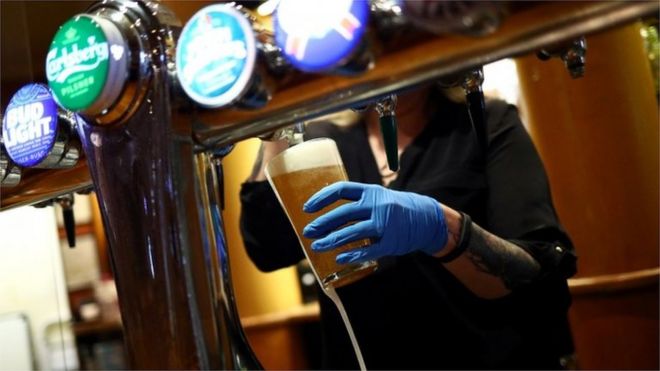 THE North of Ireland has likely seen "the end" of the most stringent Coronavirus restrictions, the Finance Minister has said.
On Thursday, the Executive agreed to ease some restrictions, allowing hospitality to operate indoors, and hotels and B&Bs to reopen from Monday, May 24.
Derry City and Strabane District Council will come out of its third lockdown next week after going into a second lockdown last October after a huge surge in Coronavirus infections.
Portugal was also put on the green list of 12 countries as a destination for foreign travel.
But those returning from the likes of Portugal will be asked to take a PCR (polymerase chain reaction) test for Covid in the days after they arrive home.
Conor Murphy said he "sincerely believed" there would not be a return to full lockdowns.
He said even the worst case modelling showed the health service could cope.
Asked on BBC NI's Good Morning Ulster programme if the North of Ireland would see the same scale of regulations brought in again, Mr Murphy said: "I believe it's the end of the restrictions as we have seen them.
"Even in the modelling we have seen, in the worst case scenario the health service can continue to cope, albeit it needs ongoing support.
"Of course we can't, with a huge degree of accuracy, project into the future.
"We know there are other variants out in the world, we know they are having an impact in other places, we have to continue to protect ourselves and that's why the message remains that Covid is still with us."
However, he said restrictions and mitigation measures would continue for some time.
On Thursday, Stormont announced it had allocated £316 million in pandemic-recovery funding.
Mr Murphy said it would take more than reopening to get businesses back on their feet.
"It is going to be a difficult time ahead for business so the Executive now is going to focus more on economic recovery rather than businesses that have been closed."
What is happening from Monday?
Indoor household visits allowed, with up to six people from no more than two households (this does not include children under 12);
Overnight stays permitted;
Indoor hospitality allowed with six people allowed to sit together from unlimited households (children under 12 not counted in the six);
Hotels, B&Bs and other travel and tourism venues to reopen;
Post wedding and civil partnership receptions permitted, with no restriction on top table but restriction of 10 at other tables;
Removal of stay local message;
Schools can resume extra-curricular activities, with indoor sports and outdoor inter-schools sports allowed;
Indoor visitor attractions can reopen with mitigations, including amusement arcades, bingo halls, museums, galleries and cinemas;
Libraries can reopen;
All outdoor and indoor sport and leisure venues are permitted to open and indoor group exercise and training can resume, including soft play areas, leisure centres, gyms, swimming pools, equestrian centres, venues relating to motor sport and activity centres;
Up to 500 spectators allowed at outdoor sport events or gatherings;
Increase in number allowed for indoor (non-domestic) gatherings, subject to venue risk assessment.
Tags: