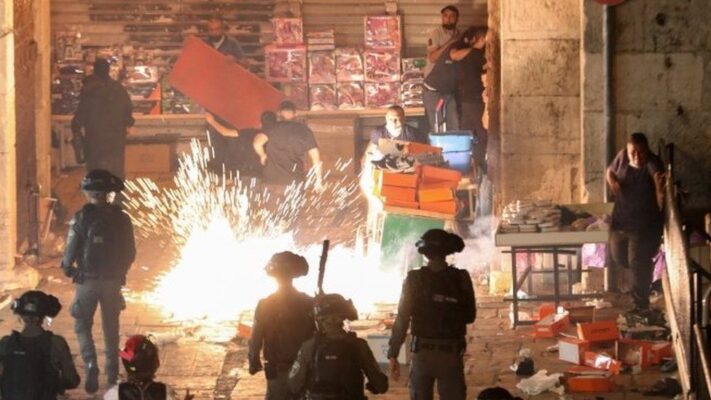 A PROTEST is being held at Derry's Guildhall Square today over the continued Israeli bombardment of the Palestinian people.
It has been organised by the Ireland Palestine Solidarity Campaign in response to the ongoing violence in Gaza and Israel.
The protest will start at 3pm and organisers have asked anyone attending to observe social distancing guidelines.
Speaking at a meeting this week of Derry City and Strabane District Council's Health and Community Committee, People Before Profit councillor Shaun Harkin said he hoped people's right to protest would be respected at today's event.
He proposed that the council calls for the right to protest at today's socially-distanced emergency action for Palestine to be respected.
Cllr Harkin's proposal was supported by nine councillors and opposed by two councillors.
Two councillors abstained from the vote.
Israeli air strikes on targets in the Gaza Strip killed 10 people on Saturday, while Palestinian militants there fired rockets into Israel.
This week's violence in Gaza and Israel is the worst since 2014.
It came after weeks of spiralling Israeli-Palestinian tension in East Jerusalem which culminated in clashes at a holy site revered by both Muslims and Jews. Hamas – the militant Islamist group which rules Gaza – began firing rockets after warning Israel to withdraw from the site, triggering retaliatory air strikes.
A US envoy has arrived in the Middle East in a bid to broker a ceasefire between the warring sides.
Tags: