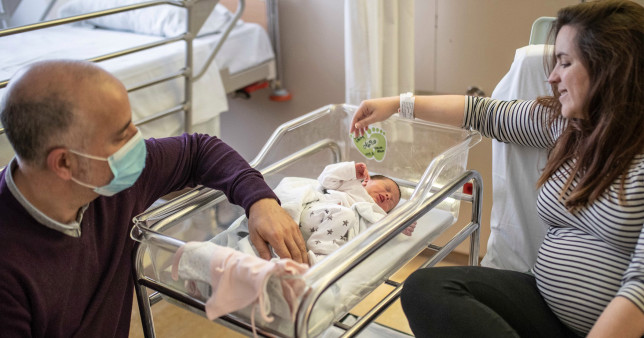 SINN Féin Councillor Sandra Duffy has welcomed the news that partners will be allowed to accompany expectant mothers to prenatal appointments and births from this Friday, May 7.
Said the party's locl health spokesperson: "I welcome confirmation that from Friday partners can again company expectant mothers to prenatal appointments and births.
"This is great news and a relief for many families across the north.
"We are continuing to make great progress on the pathway to recovery and today's announcement is another step on that path."
Visits were suspended in health and social care settings in January after the North of Ireland saw a spike in Covid-19 cases after Christmas, however some end of life visits were still allowed.
The latest relaxations will see care home visits increase from one per week to two per week for two people at once and for up to one hour over a seven day period and after 5pm.
This will be reviewed after two weeks with a view to increasing to three people.
A booking system will be put in place for all visitors including evenings and weekends.
Children can also visit and the responsibility will rest with the adult for supervision to ensure they adhere to all safety measures.
Meanwhile, handwashing will replace the use of gloves to enable handholding during care home visits but the wearing of aprons and masks will remain.
Residents can also resume trips out of the home and will not have to isolate on returning to their care setting.
Tags: