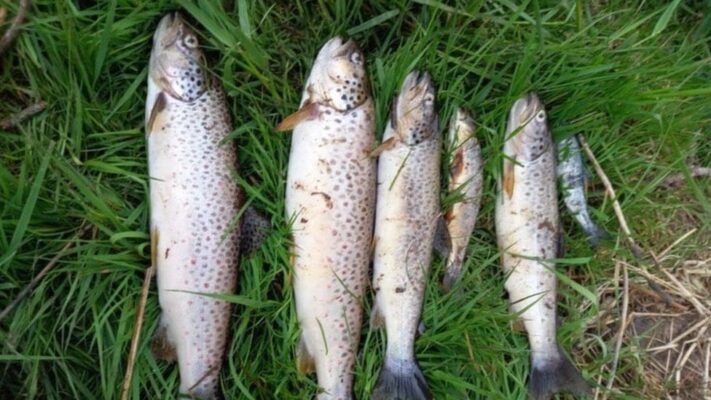 AN investigation is underway after a significant number of fish were killed in a river.
It is thought thousands of fish have been killed along a 5km (3.1 miles) stretch of the Aughlish River.
It runs between Dromore and Fintona and is a tributary of the Owenreagh River.
Species including brown trout and juvenile salmon have been affected.
The Loughs Agency said it was alerted to the "extensive pollution" on Sunday.
It said it received a report of the incident at about 6.30 pm.
Samples have been taken from a "suspected agricultural source" and submitted for laboratory analysis, said the agency.
"Fishery officers continue to monitor the river and will now work to quantify the extent of the fish kill," it said.
SDLP MLA Daniel McCrossan said the fish kill was a "disaster".
"I have written to [Environment] Minister Edwin Poots to ensure that a full investigation takes place and that those responsible are identified quickly," he said.
"People the length and breadth of Tyrone not only appreciate our local environment and biodiversity, many rely on it for their jobs.
"It is important that this incident is addressed swiftly and robustly."
Tags: