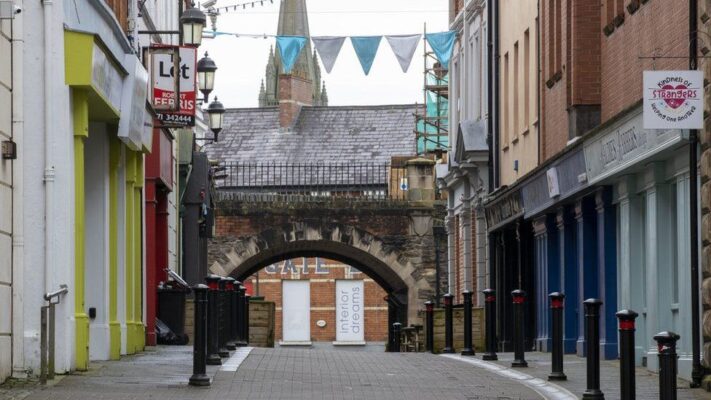 WORK to introduce a one-way system in Derry city centre is expected to begin next month, according to the Department for Infrastructure.
It is part of a plan to redesign the city centre and help its economy to recover from the Coronavirus pandemic.
The one-way system will operate from Carlisle Road, through Ferryquay Street and on to the city's Diamond.
The department said discussions about the scheme's final format were continuing between it and the council.
Parking bays at the Diamond are to be being removed under the plan, while a new footpath is to be created under Shipquay Gate.
"Materials and signs have been ordered for the introduction of these measures," said the department.
"The work to widen the footway at Shipquay Gate is likely to be the last of the measures to be introduced.
"The department and council will liaise with the Department for Communities' historic environment division to ensure the historic nature of the gate and walls is respected.
"Feedback from stakeholders has been positive to the plans."
Tags: