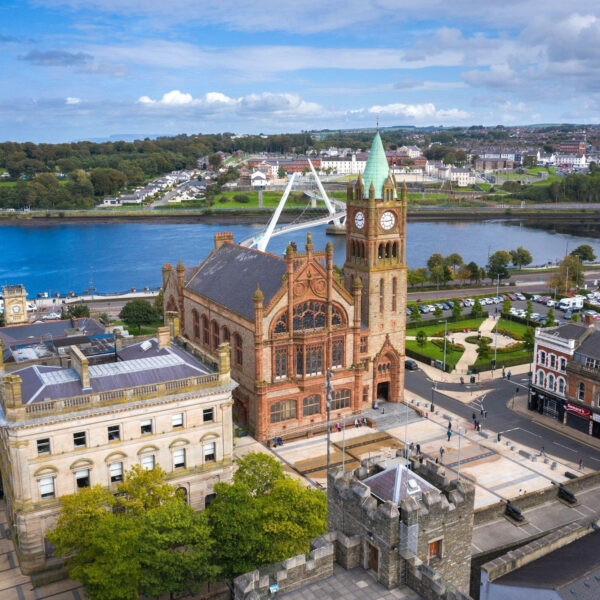 CORONAVIRUS infection rates in the North West may rise further as lockdown is eased at different times on either side of the border, doctors have warned.
Latest figures shows the infection rate in the Derry and Strabane council area is the UK's highest.
The rate of infection within the Derry and Strabane council area up to Tuesday, April 20 is now up to 113.5 cases per 100,000, the highest in the North of Ireland.
However, this is much lower than in October 2020 when a rate of 635 per 100,000 made Derry and Strabane the UK's highest area for infection.
On Tuesday, April 20, the Department of Health reported there has been a further 31 positive cases in the Derry City and Strabane District Council area in the previous 24 hours, a rise of 11 on the previous day.
Within the past week there had been a further 171 COVID-19 cases in the Derry and Strabane area – the highest number of new cases in any of the 11 council's here.
That means that since the pandemic started in March there have now been 12,057 positive cases within the council boundary – the fourth highest among all 11 councils in the North.
The Department has recorded a total of 135 coronavirus deaths within the Derry and Strabane council area to date – the third lowest out of all councils here.
Derry GP Dr Tom Black of the British Medical Association (BMA) said the rate could rise further as restrictions are eased.
"There will be people coming across the border for non-essential retail," Dr Black told BBC News NI.
"We also have the risk of hospitality attracting more, and the more movement, the more mixing, the higher the infection rate."
Non-essential retail is due to reopen in Northern Ireland on 30 April.
Unlicensed and licensed hospitality premises are scheduled to also open on Friday, April 30 – but they will only be allowed to operate outdoors.
In the Republic, there are no defined dates for the lifting of restrictions at present.
Dr Black said success in bringing the infection rate down may also have given rise to some degree of public complacency.
The north west is a region where many residents live their lives on both sides of the border.
Dr Denis McCauley, chairman of the Irish Medical Organisation's GP sub-committee, said that has been apparent since the beginning the Covid-19 crisis.
"There is a natural hinterland a natural mixing in cross border areas, such as Derry and north Donegal – that mixing has never really stopped," he said.
"That's a fact rather than an actual judgement."
According to the latest figures, the Derry and Strabane rate of infection is three times that of the rate in the North of Ireland as a whole.
Tags: