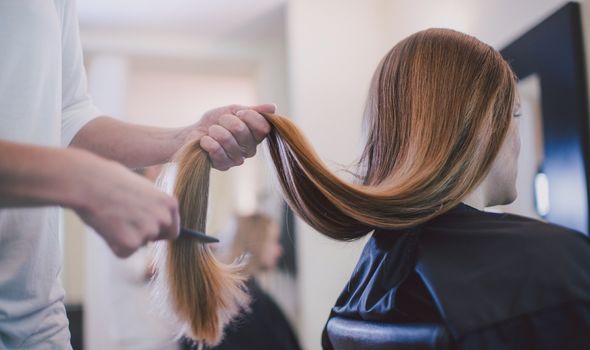 THE Stormont Executive has finally confirmed that hairdressers, barbers and beauty salons can finally reopen their doors to the public next Friday, April 23.
A week later unlicensed and licensed premises such as restaurants, beer gardens, coffee shops, cafes and gyms can open outdoors on April 30.
The rest of the hospitality sector will reopen on May 24.
It has been almost four since they went into total lockdown on Boxing Day, December 26 in a bid to stem the wide of a second wave of infections.
The annoucement will be a huge relief for business owners and their customers who have been cooped up at home waiting for the restrictions to ease.
The official dates for re-opening are:
Friday, April 23:
Close contact services, hairdressers and beauty salons, reopen
Outdoors visitor attractions reopen
Driving lessons can resume. Theory and practical driving tests resume
Outdoor competitive sport will be allowed with numbers not exceeding 100. No spectators allowed
Equine assisted learning and therapy can take place outdoors and indoors, limited to 30 people.
Friday, April 30:
All remaining non-essential retail to reopen
Self-contained tourist accommodation, such as caravans and rented holiday homes, can operate
Licensed and unlicensed premises can serve customers in outdoors settings in groups of six from no more than two householders
Removal of curfews on takeaways and off licenses
Reopening of gyms for individual training but not classes
Limit on outdoor gatherings in domestic gardens increased to 15 people from no more than three households
Indicative date for Monday, May 24:
Licensed and unlicensed premises can operate indoors.
Rest of tourist accommodation reopens
Domestic gathering indoors
Indoors visitor attractions reopen
Return of indoor group exercise, with numbers limited to suit the size of venues
Wedding receptions and post-burial events can take place in indoor hospitality venues.
The Executive will keep these indicative date of May 24 for reopening under review as the current reproduction rate of the Coronavirus is now said to be between 0.9 and 1.6.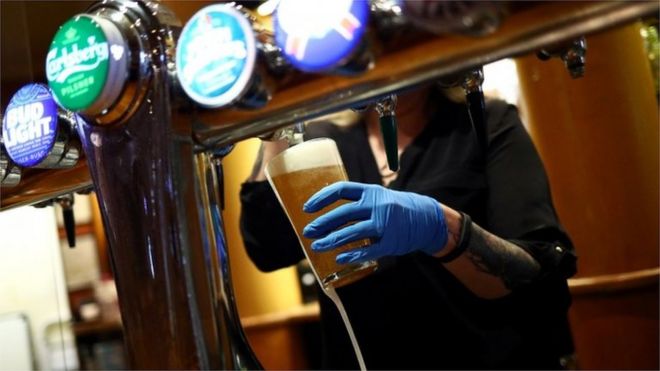 Making the announcement in the Assembly on Thursday afternoon, First Minister Arlene Foster said:
"Today marks the first formal review under our pathway out of restrictions," she said, adding that the executive has reviewed the current situation, "measured the risks" and "looked at the health, economic and societal data".
"We are bringing forward a balanced package of relaxations which will restore many of the familiar aspects of everyday life that have been missed dearly over recent times," explained the first minister.
Arlene Foster stresses to MLAs that "while we are taking important decisions today, the virus is still with us. It is still dangerous and we cannot drop our guard"
"People are still being infected, hospitals are still receiving patients and unfortunately people are still at risk of serious illness and death.
"So we ask everyone to be mindful. Step out, but step carefully."
Turning to the vaccination programme, the first minister says this is something "we are incredibly proud of".
"Please remember that the vaccine does not give you superpowers but it is a vital weapon in our fight against the virus," says Mrs Foster.
She added: "We continue to ask everyone to take up the jab when your turn comes."
Tags: