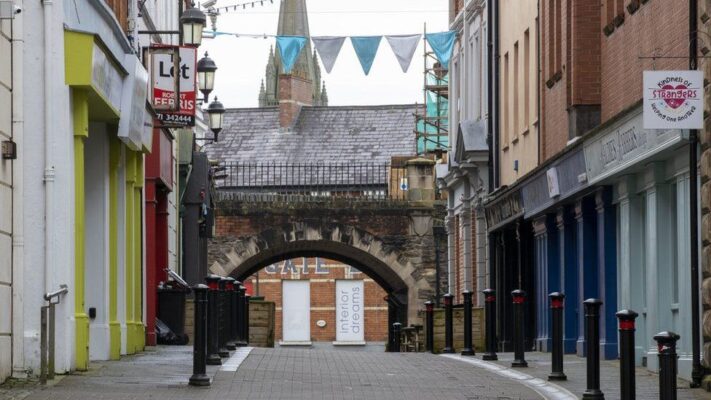 A DERRY GP has accepted that the time is right to slowly begin reopening the economy.
But Dr Black, chair of the British Medical Association (BMA) in the North of Ireland, has urged caution for fear of a further wave of infections as the country tries to return to some sense of normality.
The Department of Health today reported no new deaths in the North of Ireland and 112 new cases.
Dr Black said the lifting of restrictions was deserved after the sacrifices people had made to push down the transmission of the virus since Boxing Day, December 26.
"We need to be very careful, caution is clearly the word, we need to ease restrictions step-by-step watching the data as we go," the Derry GP said.
"I think it would be fair now to give the public some reward for all the hard work they've done."
Dr Black said the peak of infections worldwide had not yet been reached and pointed to Chile, which had a spike of cases despite widespread vaccinations.
"Even when you have lots of vaccinations you can still get an outbreak, so when we ease people are still going to have to be very careful," he said.
Asked if May 17 would be too early to reopen indoor hospitality, Dr Black said the data should be examined after the expected lifting of restrictions on non essential retail later this month.
"It would take five, six weeks of the wrong behaviour to put us back up to 1,000 (cases) per 100,000 (people), back into a huge wave," he said.
Dr Black said many older people were still receiving their second vaccine dose.
"Get them a week or two past their second vaccine, get them the maximum protection and then we can look at the numbers," added the BMA NI chair.
The Stormont Executive meets this Thursday, April 15, to review easing of lockdown restrictions.
They are expected to announce Monday, April 26 as the date for the reopening of non essential retail and close contact services such as hairdressers, barbers and beauty salons.
Restaurants that don't serve alcohol could also be allowed to reopen outdoors.
But it could be another month before indoor hospitality welcomes back custuomers.
In tourism, it is proposed some areas such as self-contained accommodation and static caravan sites could reopen in early May.
Tags: