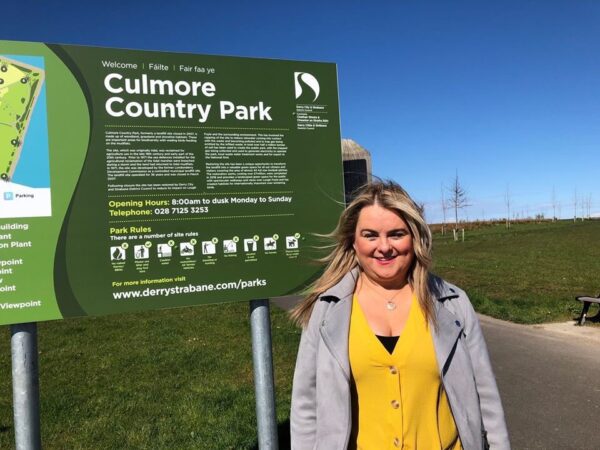 THE much-anticipated planning application for the Culmore Greenway is set to come before the local council this week, Sinn Féin Council Group Leader Sandra Duffy has revealed.
Welcoming the application, Cllr. Duffy said the project, if approved, will represent a major investment in the area.
Cllr. Duffy commented: "The Greenway will link the Bay Road park with Culmore Country Park before eventually joining up with the Muff Greenway.
"So it will be a significant cross-border project which is part of a wider £11 million investment by the European Union.
"My party colleague and former MEP Martina Anderson was instrumental in securing that investment and together we have been engaging with local residents as the project moved forward.
"It's important that the planners take on board the views of residents, particularly where there were concerns around 'pinch points' along the route and I certainly hope we can now move forward in a spirit of partnership to progress this investment."
The application will be considered by a meeting of the council's planning committee on Monday, April 12.
Reaffirming her support, Cllr. Duffy added: "I believe that the overall scheme will be of great benefit to the Culmore area and its Donegal hinterland.
"It will enable cyclists, pedestrians and motorists to get about much more safely.
"It will also encourage a 'modal shift' with more people choosing to cycle and walk instead of always using their cars."
Tags: