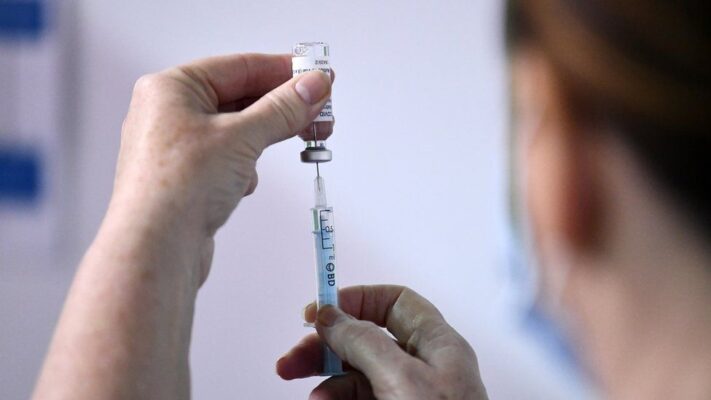 PEOPLE aged from 40 to 44 are now eligible for a Covid-19 vaccine in latest expansion of the North of Ireland's vaccination programme.
Booking will open to that age group at midday on Thursday, April 8, and demand for appointments is expected to be strong.
Appointments will be available to book online at the Health and Social Care booking website and by telephone on 0300 200 7813.
Health Minister Robin Swann said the announcement was a welcome development.
"Vaccination is by far our best defence against Covid-19 and is essential to our goal of getting Northern Ireland out of lockdown on a sustainable basis," he said.
Almost a million Covid-19 vaccine doses have been administered in Northern Ireland.
There have been 790,860 first doses and 167,923 second doses.
About half of the total of 958,783 doses were the AstraZeneca vaccine.
Concerns had been expressed after a small number of unusual blood clots were reported among some people worldwide who had received a first dose.
On Wednesday, the Joint Committee on Vaccination and Immunisation (JCVI), which decides vaccine priorities in the UK, said the benefits of vaccination with the AstraZeneca jab "far outweigh" any potential risks for people aged 30 and over.
Northern Ireland's Department of Health has said it would follow the advice of JCVI that young adults aged 18-29 who do not have an underlying medical condition should be offered an alternative vaccine, when available.
Those who have already had a first dose of the AstraZeneca vaccine will still receive their second, unless they are among the very small number of people who have experienced blood clots with low platelet counts after their first dose.
Tags: