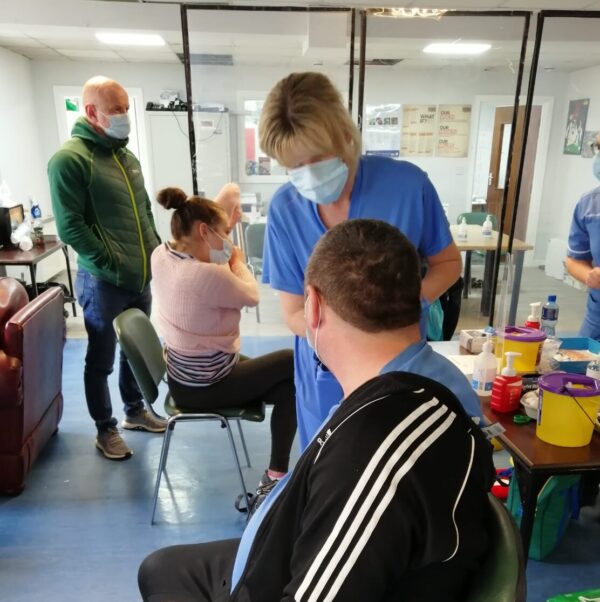 THE WESTERN Trust says it has to date administered 100,000 vaccinations
Said the Trust: "We are delighted to report this Easter week that our Trust Vaccination team have successfully administered 100,000 COVID-19 vaccine doses.
"A big well done to all involved!
"The landmark is the latest local milestone in the COVID-19 Vaccination Programme which is the largest programme of its kind ever undertaken by the NHS and the NI Health and Social Care Service.
"The programme is being delivered through a range of initiatives, including the operation of three vaccination centres, located at the Foyle Arena in Derry, Omagh Leisure Centre and the Lakeland Forum, Enniskillen.
"The centres have been set up in partnership with the local Derry City and Strabane District Council and Fermanagh and Omagh Council.
"We also facilitated vaccination delivery through our District, Community and mobile Nursing teams who have reached out to vaccinate specific vulnerable groups, including those in care homes, in supported living and members of the homeless community.
"The impressive achievement has been delivered through the coordinated efforts of our Trust staff working closely with Multi-Agency groups and volunteers from across the Trust area.
"We hit the 100,000 dose target only a few days after the Department of Health announced the broadening of eligibility criteria to include those over 45 years old.
"People in eligible groups can now get their jab by attending a vaccination centre or a participating community pharmacy.
"Those eligible also have the option of waiting for their GP to contact them to arrange their inoculation."
Tags: