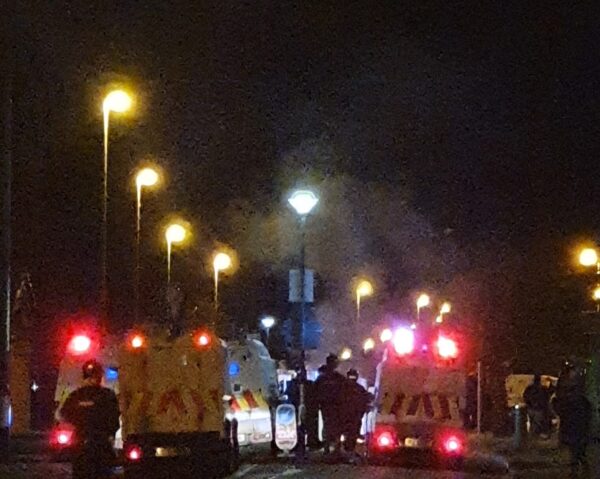 SDLP Waterside councillor Martin Reilly has called for an end to the violence which has raged in the city over the past week.
On Easter Sunday night, police came under attack from petrol bombs and masonry on the Dungiven Road.
Pallets were also set on fire blocking the road for motorists.
Said Cllr Reilly: "What we need at the moment from all politicians is calm words and cool heads and people to call for an immediate end to this disorder and violence.
"My SDLP colleagues and I have been speaking to the PSNI and people living in these areas urging anyone with information on those responsible to share information to help prevent this happening again.
"Such violent acts are putting lives at risk, blocking roads disrupts the local community and all of this activity in the middle of a pandemic is diverting emergency services away from their usual duties.
"There can be no justification for this violence continuing – it needs to stop now before lives are lost or ruined."
Added Cllr Reilly: "Twenty three years on from the Good Friday Agreement, all politicians need to recommit to working together, recognising the need to respect each other in this shared home place.
"There are many great people in the community across the Waterside who are working to bring employment and educational opportunities to these areas and running projects bringing people away from violence.
"The SDLP will continue to work towards building peaceful connected communities and oppose those wishing to wreck a hard won peace by reckless words or violence action."
Tags: