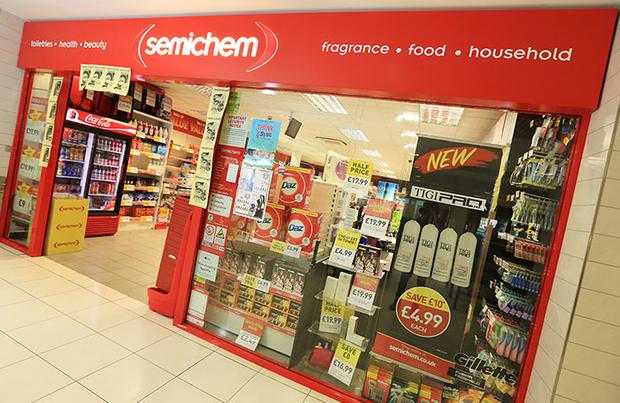 HEALTH and household goods chain Semichem is shutting two shops in the North of Ireland, including one store in Derry.
The business is closing a total of 22 stores across Scotland, Northern Ireland and the North East of England as it battles the impact of Covid-19 on high street trading.
It's bringing the shutters down on two stores: one at Lisnagelvin in Derry and west Belfast's Park Centre affecting around a dozen jobs
That will leave it with 10 shops here.
Semichem's other store in Derry at the Richmond Centre is temporarily closed due to the Coronavirus pandemic
The business is owned by community retailer Scotmid Co-operative.
In total, 140 Semichem staff are now in a formal consultation process — though the firm said redeployment would be possible across its wider business.
Karen Scott, head of Semichem, said: "The high street was already struggling to adapt to the pace of change in shopping habits, including out-of-town developments and the rise of internet shopping.
"That change has undoubtedly been accelerated by the Covid-19 pandemic. Sadly, we have reached the point where it is no longer viable to keep some of our stores open.
"We are grateful for both Scotmid and subsequent government support, which has undoubtedly prolonged the life of many stores.
"Our priority now is to support affected colleagues at this difficult time. We are already looking for redeployment opportunities within the Scotmid group and will help all our staff both personally and professionally."
Semichem was founded in 1980 and became part of Scotmid Co-operative in 1995.
It has 86 stores in shopping centres and on high streets across NI, Scotland and the North East of England.
Ms Scott added: "The remaining stores in our Semichem portfolio are trading satisfactorily given the current circumstances.
"Like many other retailers, we are hopeful that, as restrictions ease, footfall will return to our high streets.
"I am also pleased to say that our investment programme will resume in the summer."
Tags: