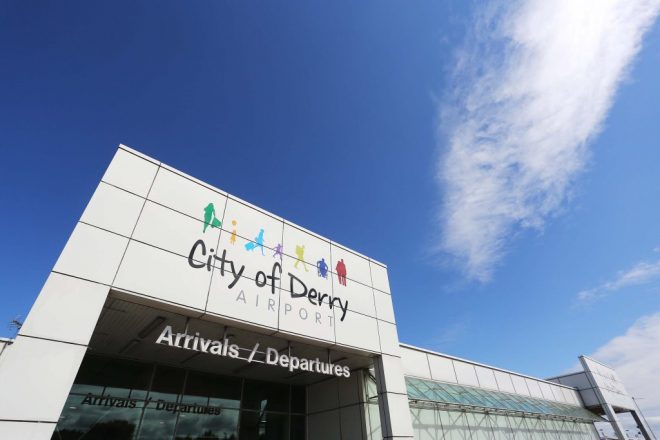 DERRY City and Strabane District Council is to ask the UK government to contribute £15m to running City of Derry Airport over six years.
The proposal was supported at the council's governance and strategic planning committee meeting on Tuesday.
The facility is managed at a cost of £3.4 million per year to ratepayers.
The Irish government will also be asked to create a public service obligation (PSO) air route between Derry and Dublin.
A PSO is intended to support regional economic development.
The council will also ask the British government to provide full future funding of the Derry to London route, which the government has committed to subsidising until 2023.
The council's chief financial officer Alfie Dallas said the need for government intervention was "critical" if the airport was to have any long-term future.
Councillors heard that both the UK government and the Northern Ireland Executive had provided financial support throughout the pandemic, but when it comes to the airport's future, council could not afford to subsidise it.
John Kelpie, who is the council's chief executive, told the meeting that it had been a challenging year for the airport.
Mr Kelpie highlighted that the council also faced financial challenges and that help would be needed from both governments to sustain the airport and alleviate the financial pressure on the council.
He said there has been "positive engagements" from the UK government over the last few months.
Councillors unanimously supported the proposal that council officers now "urgently engage" with the UK government about the new business case for the airport.
Tags: