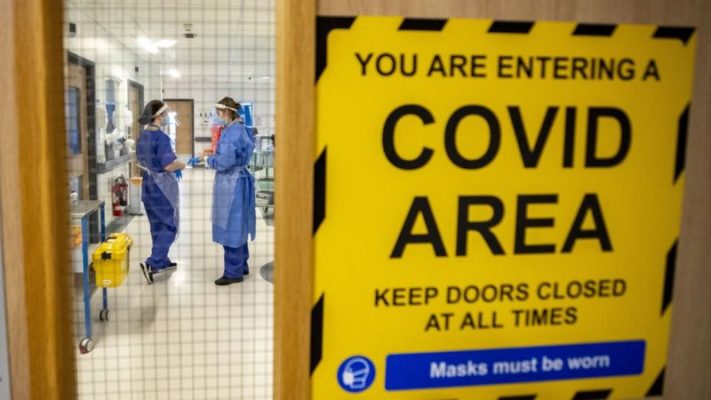 DOCTORS concerned about a rise in Coronavirus infection rates in the north west have called for better cross-border cooperation.
Derry City and Strabane District Council area currently has the North of Ireland's highest Covid-19 infection rate.
Derry GP Dr Tom Black from the British Medical Association (BMA) said the increase coincided with a rise in Co Donegal.
"We have seen this pattern before in border counties," Dr Black said.
According to the NI Department of Health's latest figures as of March 25, the seven-day infection rate in Derry and Strabane was 88 per 100,000 people.
This is the highest of the North's 11 council areas.
There were a further 19 postive cases in the Derry City and Strabane District Council area up to midnight on Wednesday.
And since the pademice started a year ago, a total of 11,490 people haved tested positive within the council boundary.
Meanwhile the latest statistics from health authorities in the Republic showed Co Donegal had the country's third-highest 14-day incidence rate per 100,000 people.
Dr Black, who as the BMA's NI chairman represents doctors and medical students in the North of Ireland, called for greater cross-border efforts from both the Irish government and the Stormont Executive to curb any potential outbreaks in communities along the border.
Speaking to BBC Radio Foyle, Dr Black said: "We have to pay attention to the pattern that is coming next, which hopefully will not be another wave of infections, but rather outbreaks".
He added: "If there is a cross-border outbreak then treat the restrictions as a coordinated issue".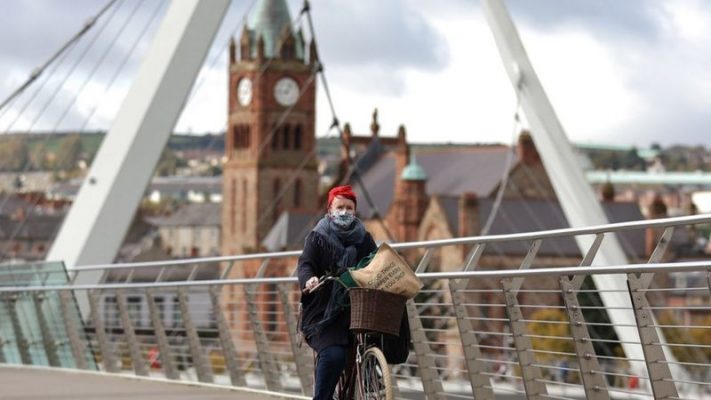 Dr Denis McCauley, chairman of the Irish Medical Organisation's GP sub-committee, said there appeared to be a "disconnect" in the north west in terms of Covid-19 infection rates when compared to the rest of Northern Ireland.
He said: "The R rates in the Republic of Ireland have reached the lowest we can with the restrictions, and your [Northern Ireland's] vaccination efforts have helped you greatly, but the influence of your neighbour is actually beginning to show.
"There is a bit of a disconnect in the north west to the rest of Northern Ireland and that is because Donegal and Derry are so inter-linked socially and economically – it is sort of speaking for itself."
Speaking on Wednesday at a Stormont press briefing, NI's Chief Medical Officer Dr Michael McBride said while there had been an increase in the north west, the numbers were "relatively small".
He said: "I want to put on record my appreciation to the local council, the local community and the Public Health Agency for their timely response in managing that small uptick in case number we have witnessed," he said.
Tags: